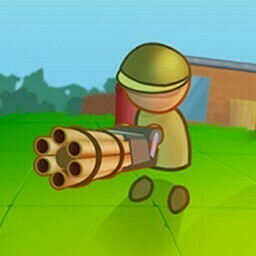 About game «CrazyNite.iO»
Welcome to Stranger's CrazyNite.iO for The Hunger Games! Here, you'll run into skilled killers who will gladly seize you and everything you have. The most significant conflict of your life is coming, are you prepared?
You saw this arena, right? It will either be your grave or your victory. Your objective in this game is to eliminate everyone and live to see another day. You can test out several game types here. Select one, then click the fight button. To begin combating other players, you must now select a class. The moment you get on the island, your first task is to locate a weapon. At initially, everyone's only weapon for combat and killing is their fist. But it won't be sufficient to win. Find weapons and ammunition as you begin exploring the map. And no matter what occurs, try to avoid entering the red zone because doing so causes you to lose health. Your health bar is visible at the bottom of the screen. In the right corner of the screen, your weapon will become visible. In the bottom right corner of the screen, you can also see the map.