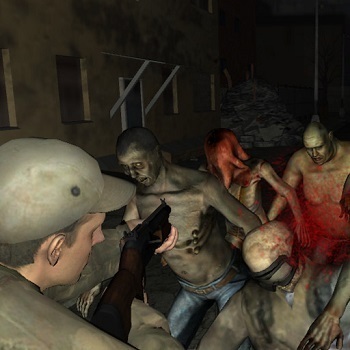 About game «Heavy Combat Zombies»
You can now enjoy a new zombie-heavy combat phase in the game Heavy Combat Zombies. There are two incredible worlds with thirty thrilling stages, a variety of firearms to use, and a variety of tactics, including finding weapons and food, destroying creatures, defending the area, and defeating the boss. This program has very straightforward navigation. To move, simply press the WASD or arrow buttons. To shoot or aim, use the left or right mouse buttons. To choose a weapon or use an item, use the F key. To toggle between first-person and third-person views, use the digits. To crouch, use the Ctrl key. To begin, use the left shift key. Keep in mind that you can use any of the numerous types of gadgets and devices to access this amazing program for free.
A great number of levels must be completed. The graphics and gameplay are incredible, and the zombies are fearsome and realistic. Be careful not to get bitten or you might turn into the undead as you use various weapons to destroy the living dead. Can you endure the difficult battle?