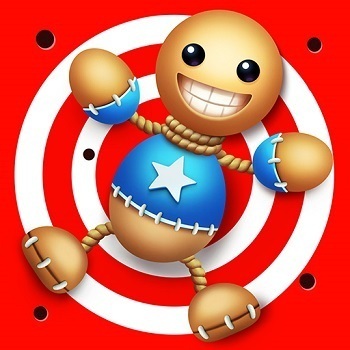 About game «Kick The Buddy»
Why transform into a villain to hurt your opponents physically? With the aid of a doll, you can let off steam by doing whatever makes you happy. There are several different weapons available for selection, all of which have the purpose of destroying a small, vulnerable toy guy. Since it is an inanimate item, there is no need to be concerned about hurting it. Feel free to suggest other forms of bullying, and the more heinous they are, the more money are given for torturing someone. Use melee and ranged combat-specific weapons. Change up the ways you destroy the doll and observe how it all plays out.
A knife and a gun are to the left of the toy on the playing field where you must parody it. The initial step is to use the first option to save up enough cash to enable access to later categories of things that successfully hit the target. To obtain more coins, click LMB as soon as you can. This will provide you enough money to improve the doll's appearance as well as to restock the arsenal.