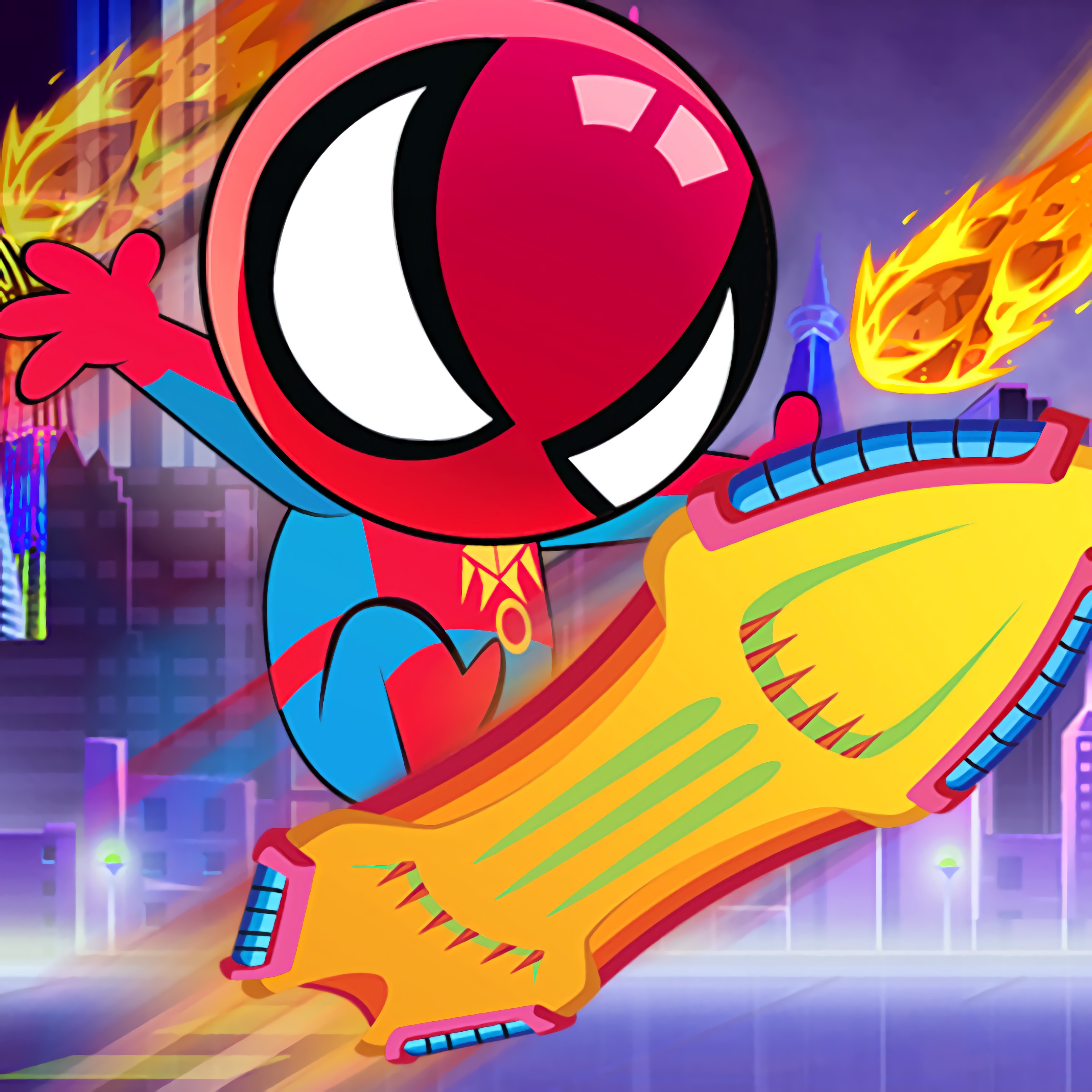 About game «Spider Fly»
After the final movie about a young man who can shoot webs and defy gravity's laws came out, a ton of different kinds of games about the exploits of a valiant hero who resolved to end evil started to appear online. Some of the games are deserving of attention, while others aren't totally successful. Nevertheless, we discovered an arcade that belongs on the top list and is deserving of players' attention, particularly the younger ones. You will once more team up with the heroic man in the adventure Spider Fly and attempt to drive off the new creatures that have descended upon the city.
The key distinction between this Spider-Man adventure and the other games in the series is that our hero travels around the city on a flying skateboard that has jet engines attached, rather than his regular method of using a web. This enables you to deal with the attacker swiftly and, as a result, avoid being affected by his weaponry. There are many foes in this area, including aircraft that are worth fighting against because colliding with them releases the spider's energy.