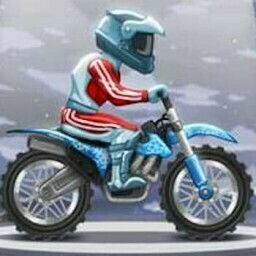 About game «X–trial Racing 2»
The extreme rider will compete in important international motorcycle competitions. Prepare him for challenging tests where he will navigate the trickiest terrain and encounter many surprises.
For many gamers worldwide, the most addictive genre is bike stunt games. With the help of these games, you may live the thrilling life of a stuntman in the privacy and security of your own house. Such a game that will take you on a thrilling motorbike racing experience is called X–trial Racing 2. In this action-packed game, your objective as a player is to navigate the racing circuits at each level and attempt to cross the finish line. You'll find a distinct configuration of platforms arranged in a row with varying-sized gaps between them at each level. The early stages will be very simple compared to later levels, but keeping your balance is what will get you to the finish line. A variety of tracks will be available to you in new levels for your moto racer training. Play it on all types of gadgets and devices.