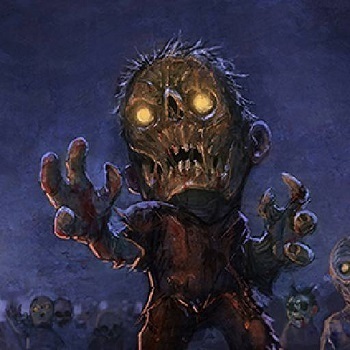 About game «Zombie Tornado»
Do you like to shoot and hate zombies? Then you'll surely pay attention to Zombie Tornado. You will have the chance to plan a zombie apocalypse hunt and explore the eerie zombie world. But do you have the spirit? If you are capable and competent and enjoy the thrill, start the game.
There is still a tense standoff between zombies and humans. Even though many people died in the bloody battle, you still have the opportunity to strike revenge on your enemies. Keep a watch out, though, since danger lurks around every corner in this region. You will be assaulted by crafty monsters, but in order to win, you must take them all out. How many victims the undead will be able to save is all up to you. Attack your adversaries using weapons. Avoid them to avoid becoming one of these monsters' victims. Continue to battle while refining your talents. As the game progresses, you can obtain a greater variety of new weaponry. As a result, you will grow even stronger and be invincible in a terrible conflict. Do you want to defend mankind from evil? React immediately.