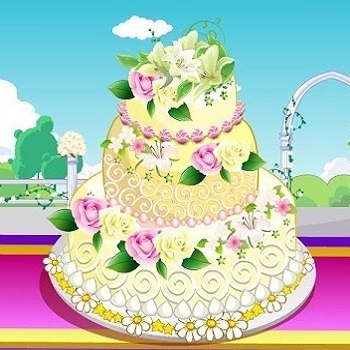 About game «Perfect Wedding Cake»
A wedding is always a joyful and solemn occasion, with everyone celebrating the couple's union in good cheer. The look of the reception venue for the identity, the groom and bride's attire, delectable dishes, entertainment, and, of course, a beautiful wedding cake for guests all contribute to creating this environment. To feed everyone attending the ceremony, you must create a massive dessert in the game Perfect Wedding Cake. But bear in mind that the product's look is just as important as its size; give it vibrant colors and opulent garnishes before serving! You need to use all of your creativity, but you should also be concerned with how you look.
Some may consider Perfect Wedding Cake is a main part of the wedding table. Learn how to cook such wedding cakes and try to do one. And last, but not least - you can play this awesome Friv 2 installment on all types of gadgets and devices right now.