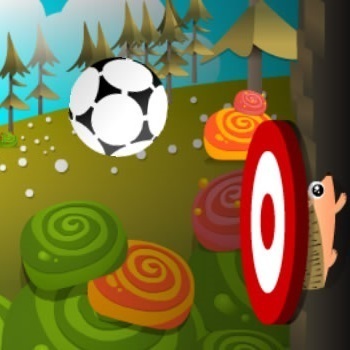 About game «Ball And Target»
What do you think about your alertness and quickness? Why not use a brand-new sports game to test your abilities if you are confident in yourself? Like many other sports video games, this one requires you to practice shooting at a target. Although it will be able to shoot a soccer ball, neither a basketball hoop nor a soccer goal should be expected to be hit. This time, the goal is circular with colored parts similar to the one used in archery, and you can score more points by shooting at the center of the target with more accuracy.
Get ready right immediately for the fact that the difficulty will increase with each level. If the target was hanging in a single location, everything would be straightforward, but it would make it boring. Consequently, a target that was once stationary will gradually begin to move, increasing complexity. Additionally, as various objects begin to fall from the sky, your ball will be deflected off course. Before you launch the ball into the target, you must first calculate the impact energy, which is displayed as a line of various colors when you choose the flight direction with the mouse.