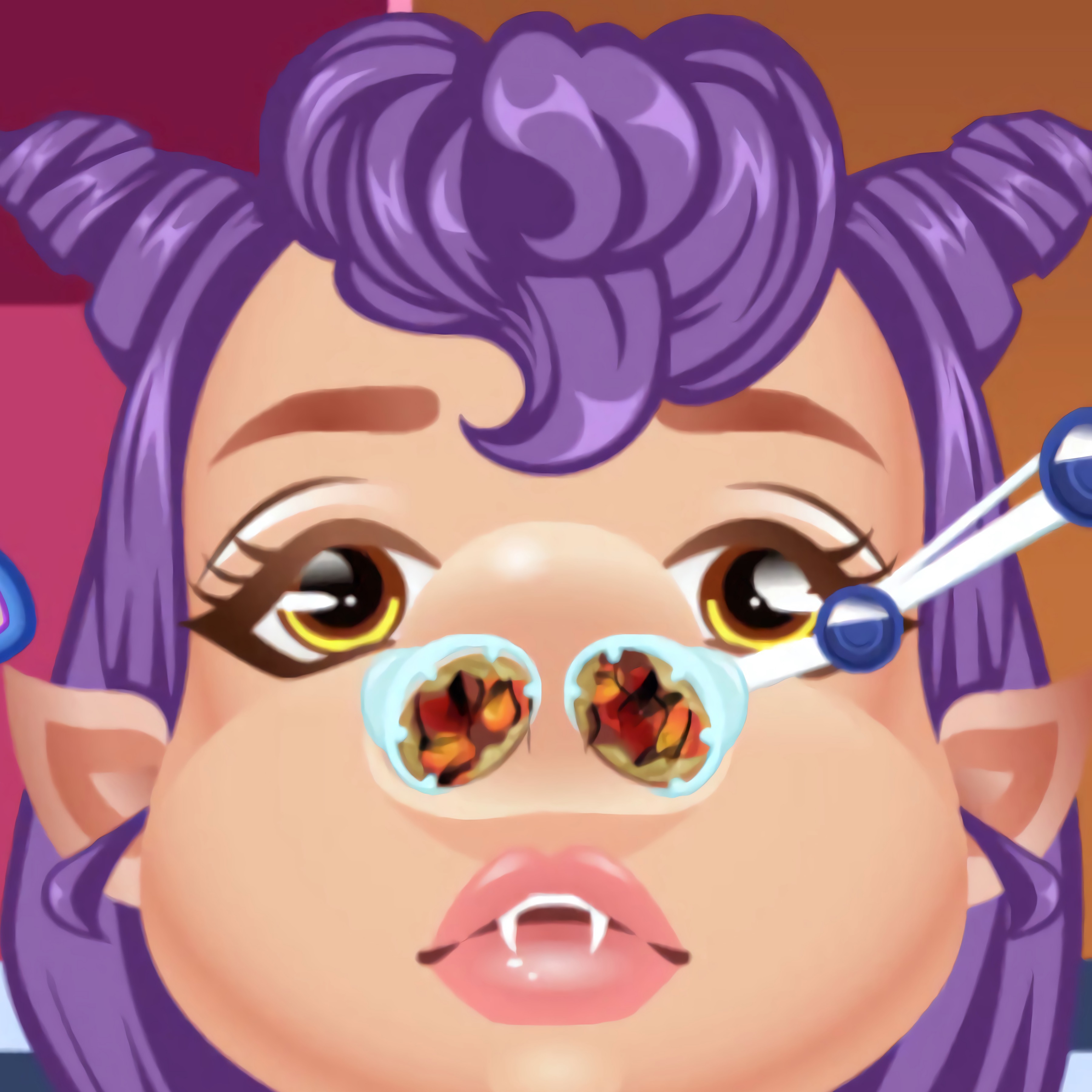 About game «Vampire Nose Doctor»
The only way to use your knowledge to treat patients is after you have graduated from college, finished your residency, and completed an internship if you want to become a doctor of the highest caliber. The vampire Melissa is quite lovely. She was simply contagious and started to get a runny nose while exploring the cool night woodland. She asks for your help in the hopes that you can help her quickly recover from the ailment. Use a device that enables you to stretch your nostrils to study everything. Select the nose-care tools you want from the playing field's bottom panel by using the mouse.
A particular spray can be used to get rid of germs, unwanted hair can be cut off using scissors and tongs, and cotton swabs can be used to get rid of the accumulated mucus. Follow the directions displayed on-screen to adjust Melissa's nose. This adorable vampire girl needs the best nose surgeon in the world to help her get back on her feet because she has significant nose issues. Put your impressive skills in this field to the test while playing the game, women, as this is your chance to become internationally recognized for them!