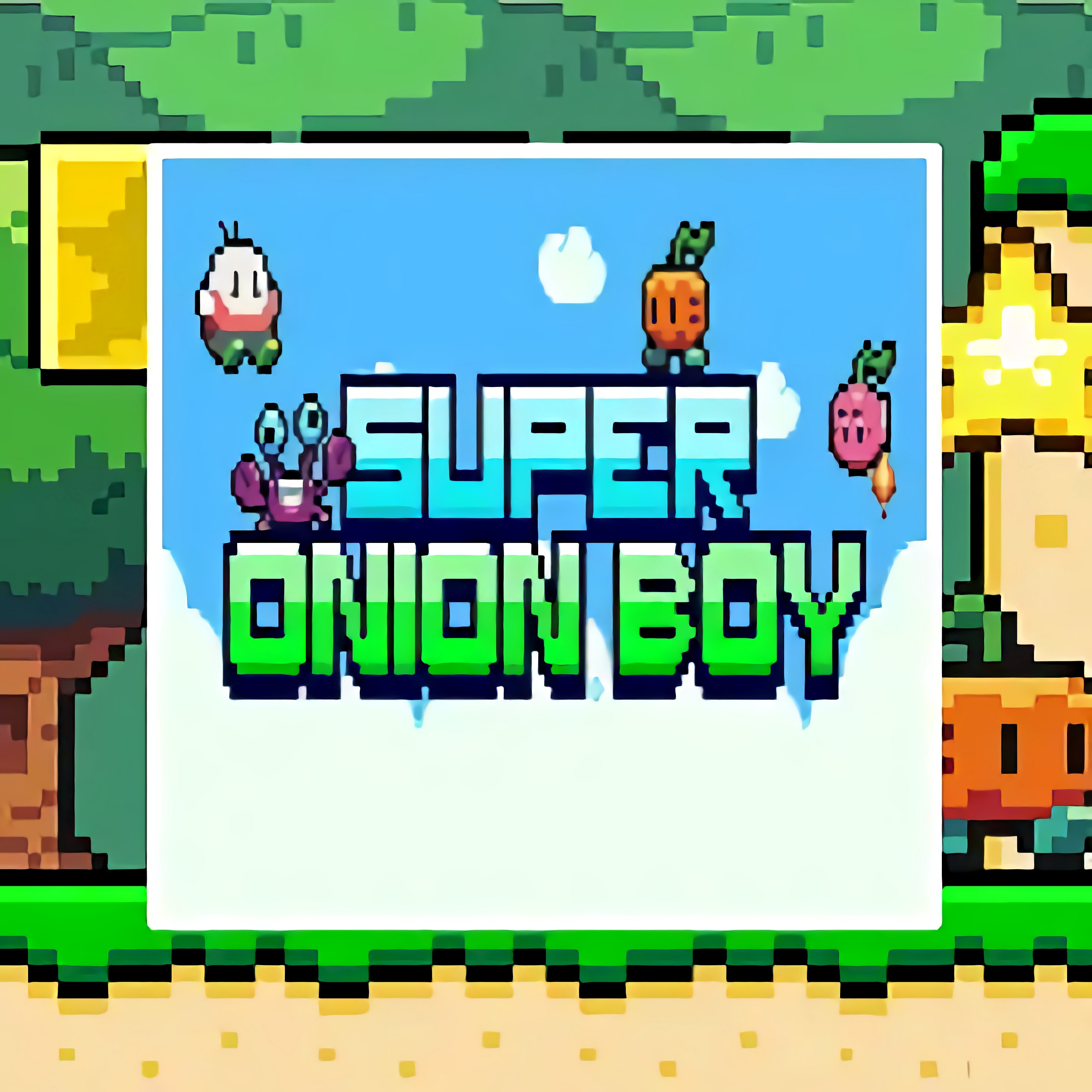 About game «Super Onion Boy»
Up until recently, the Kingdom of Vegetables was a peaceful place. The locals were getting ready for a happy occasion: the wedding of the Onion Boy and his lover. However, the Angry Bird, who snatched the bride, foiled their intentions. She led the woman to her castle, from which the Onion Boy would later set free his bride.
Before the character reaches his sweetheart, he must endure 15 challenges. The Onion Boy sincerely requests your assistance in beating the game levels, each of which will get harder as you progress. begin conquering hazards on the first level. Use the arrow keys to direct the character's movement as you help him get through it. Onion Boy needs to gather gold coins and stars along the way. Various accelerators from blocks with secrets can also be knocked out by him. They might have more lives, shooting capabilities, and other things. There will be nasty vegetables on the playing surface that will obstruct the effective completion of the level. To make the character hop over foes, press the Z key. Have fun!