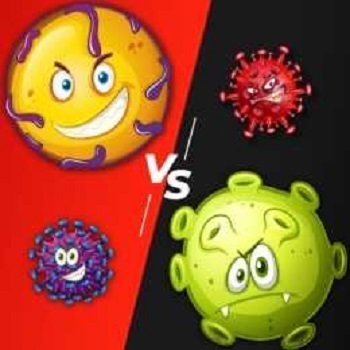 About game «Virus War»
Do you have the urge to shoot abruptly surfaced? Open the Shooters free online games. Numerous weaponry are already ready for valiant warriors and knights in this section. A great battle arsenal, including weapons, assault rifles, rocket launchers, arrows and muskets, carbines and trucks, handguns and machine guns, is already loaded and prepared for use.
The video game Virus War will transform you into a tiny, ferocious virus that must battle other viruses for its life. But before you let your microorganism go, choose a skin for it and give it a name. You will quickly encounter rivals vying for a spot in the sun, and you will need to defend yourself. The fact is that in order to climb to the Top of the winners, competitors must be eliminated as much as possible, so do not be timid and instead begin your hunt for everybody you come across. It will be enjoyable, and the characters are attractive. Control your virus cleverly and shoot out the others. Play now and have enjoy with Friv2 online games!