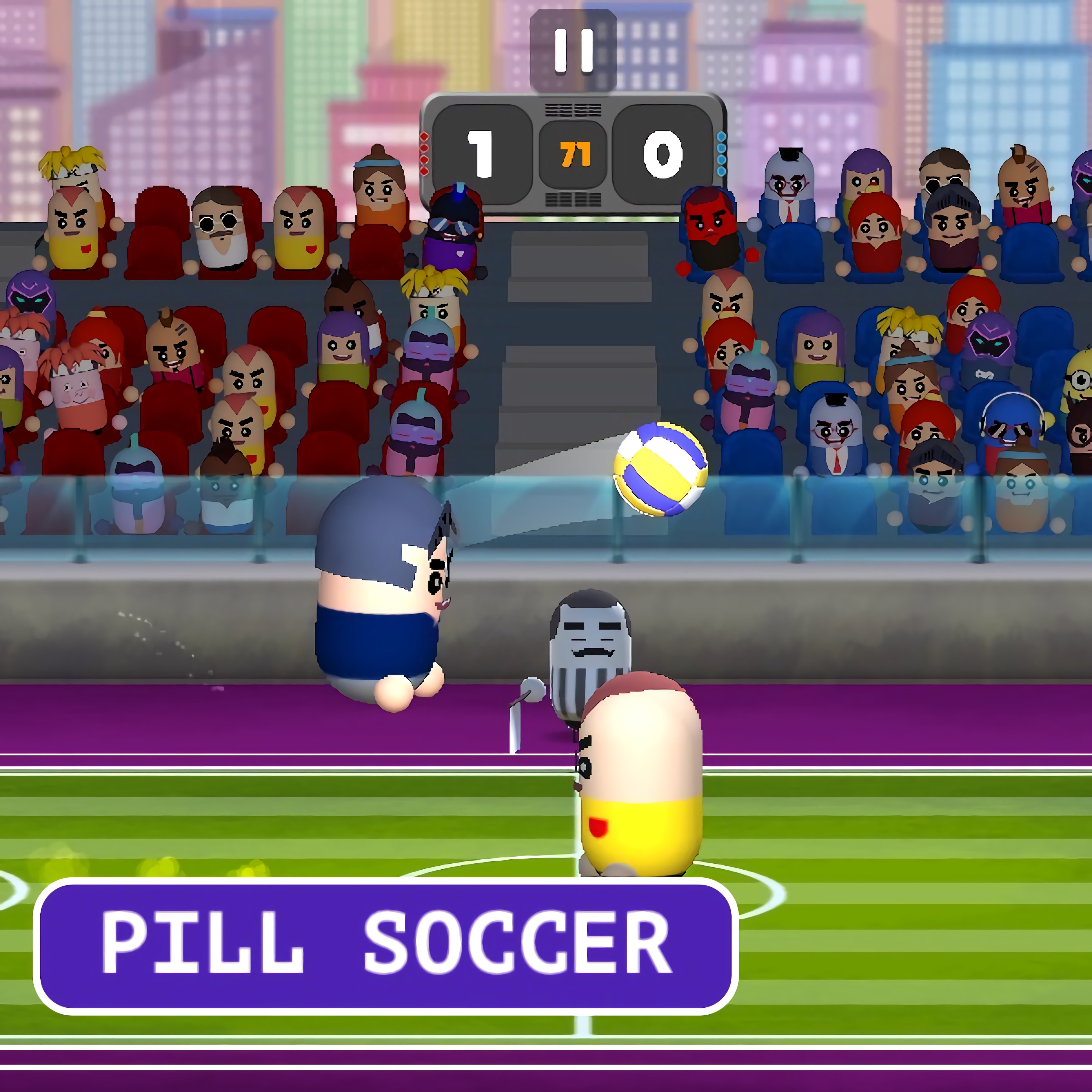 About game «Pill Soccer»
In the new Pill Soccer game, you will go to a world where intelligent people live on tablets. Today, one of the cities will host a championship in such a sports game as football. You take part in it. Your character will stand in his half of the field. Opposite, the player of the opposing team will be visible. At the signal, the ball will enter the game. You will have to try to take possession of the ball and start an attack on the opponent's goal. You will need to beat the opponent and then make a shot on goal.
If your site is accurate, then the ball will fly into the net, and you will score a goal. Apply hits while your head, legs, and other effective technique are in the air. This technique differs from the others by having a stronger and faster penetration force. Remember that you can easily access this nice and thrilling game from all the various types of gadgets and devices for completely free on our website. Invite your friends and share all happy together. Have fun with this exciting game!