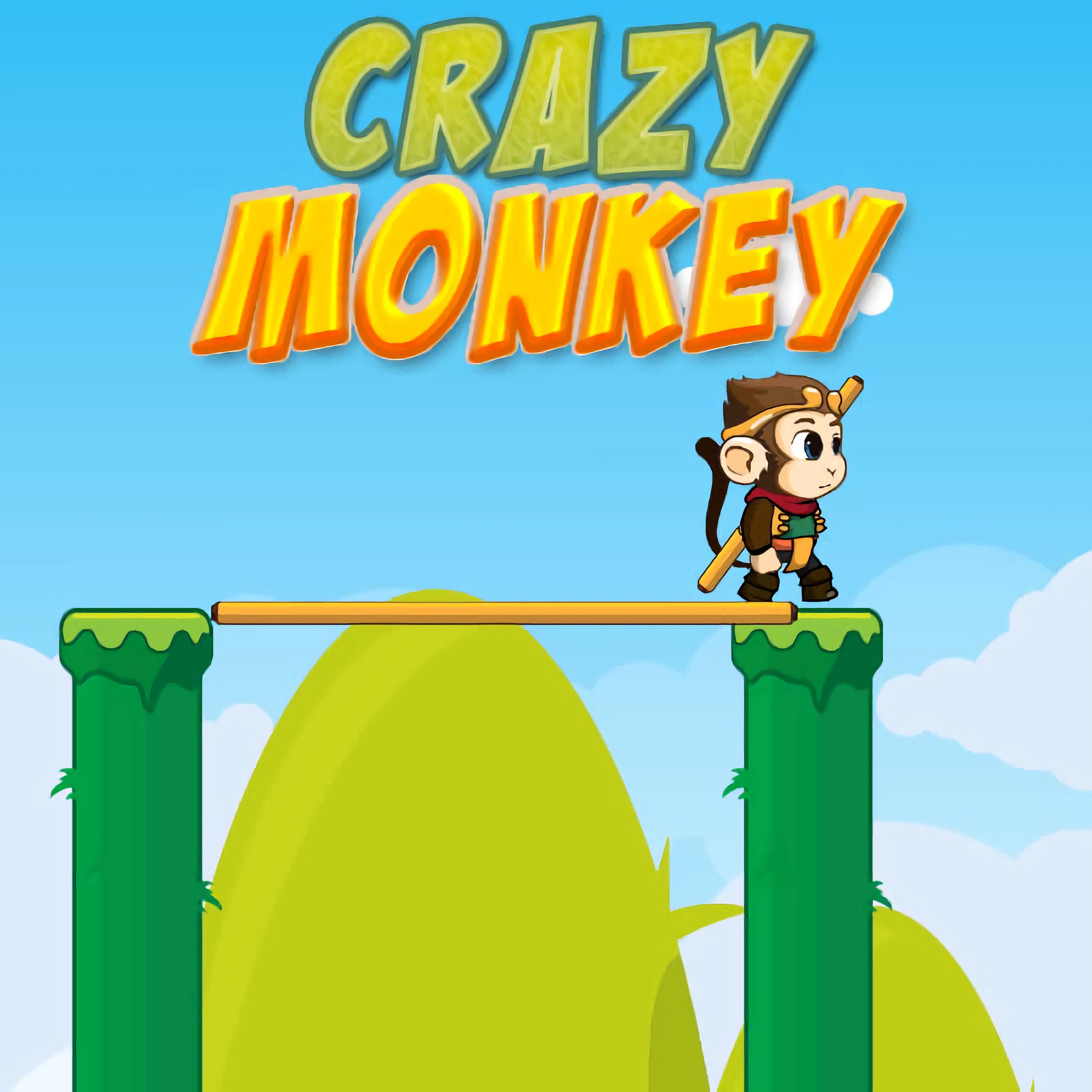 About game «Crazy Monkey»
Jumping on the branches in search of fresh bananas, the monkey noticed an odd rod in the grass. The branches and the plants came to an end when it decided to bring it with her. Additionally, there are only a few islands in front of you; there is no road.
In the intriguing and humorous puzzle game Crazy Monkey, everybody can experience the charm of a charming monkey. To operate it, all you have to do is keep your finger on the screen. Anyone can use it because there are no intricate combinations. The main objective is to wait as long as you can for the stick to enlarge to the necessary size while keeping your finger on the screen. An alternative is to utilize a computer mouse. The stick must be extended in order to reach the other edge. Nevertheless, in this circumstance, you must proceed with great caution. The stick will be too lengthy if you wait just one more second. If you don't get one second, it's not long enough. With this stick, you must guide the monkey to the exact platform. Before the poor monkey slips off of this stick, you must proceed with great caution.