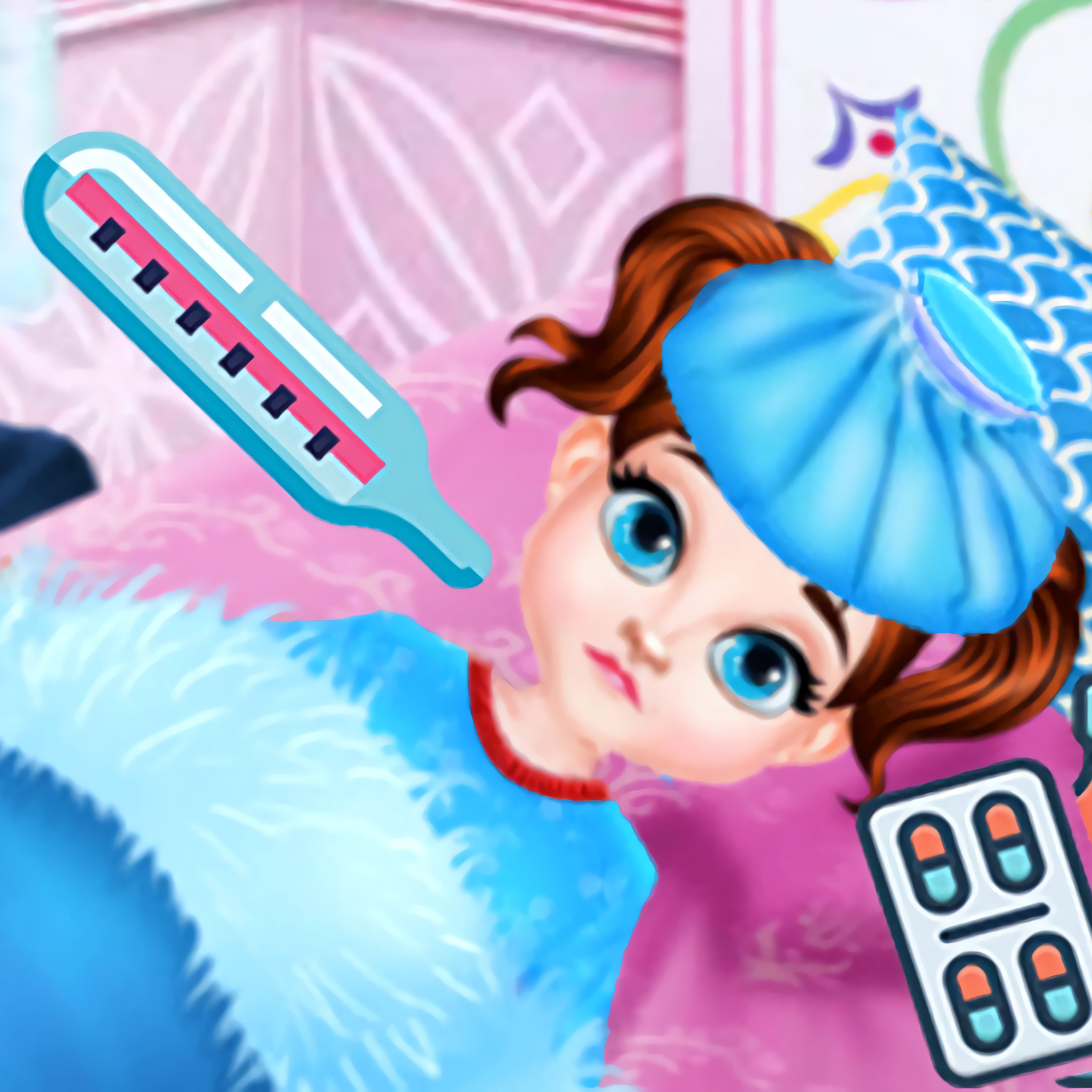 About game «Baby Taylor Goes Sick»
The joyous grin has a sinister undertone. Taylor's day isn't going well. The infant became ill and is currently confined to bed because of a high fever. You need to aid the sad woman right away before her situation gets worse. Be the girl's personal doctor and help her deal with her ailment. Because of how ill Taylor is, she is unable to visit a hospital. The examination would therefore take place in her house. Take the girl's temperature using a thermometer from the playing field's bottom panel. After that, make sure to check her heartbeat, eyes, and throat. A high fever and throat issues were discovered during the examination.
Give her each of the drugs listed on the playing field's bottom panel using the mouse. When you click on each of them, an arrow illustrating how to take the medication will show on the screen. To make the infant happier, give her some treats. Then cover her with a cozy blanket and give her some time to rest. The infant will feel much better the next morning. In order to make sure Taylor is healthy, you should still take her temperature.