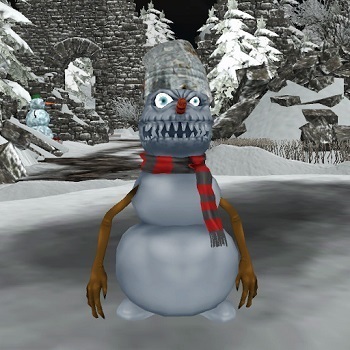 About game «Christmas Survival»
We all know that there is still a considerable distance to go until the Holiday break, but that doesn't prevent us from entering a digital space with its own unique set of laws and where anything is conceivable, particularly given that everyone who lives there now relies on the assistance of a skilled sniper. In truth, terrible monsters emerged from the ground on Christmas Eve and began consuming everything in their path. You must stop them by all means, so get ready to fight and survive!
Prior to engaging in battle, you must choose whether to fight alone or alongside other players who are already involved in a battle for humanity's survival. Whichever path you choose, get prepared for real hell. To combat monsters, you can use a pistol, rocket launcher, and melee weapons. Each different type of weapon has features and disadvantages of its own, but the warrior utilizing it ultimately determines how successful it is. Some fighters can kill a creature with a single knife, while others find the machine gun useless. Good luck!