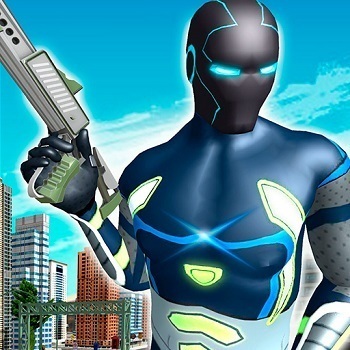 About game «Punch Superhero»
Anyone who like Iron Man and other superheroes already has a new 3D adventure in store for them. In addition, today is your chance to try on Tony Stark's outfit, which is perhaps his most top-secret creation because no one has ever seen him in it. The Punch Superhero will undoubtedly be available to us because how could it not be if we are the first to wear it and save the world, as the designer of such costumes does?
You just need to choose the objectives and tasks because the suit has already been put on, the weapons have all been examined, and all systems are ready. Both in the original suit and in the covert development, a navigator is mounted in the helmet monitor. It displays a variety of targets, although the enemies are primarily marked in red, while neutral or helpful targets are highlighted in green. Be careful with the strong modern weapon in your hero's hands, which is also very certainly a Stark development. Whether you want to move your character with the aid of jet engines, by jumping, or just by jogging, it doesn't matter.