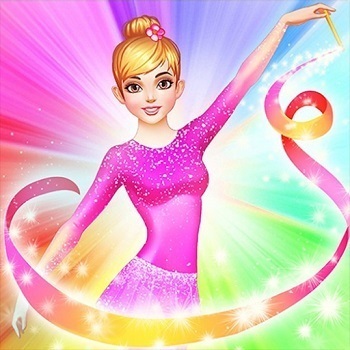 About game «Gymnastics Dress Up»
A few months earlier, four girlfriends already enrolled in college. They opted to spend their free time participating in sports because they discovered that studying was not as difficult as they had initially thought. They started training together after deciding on rhythmic gymnastics as their sport of choice. They performed so well that the head of the sports department decided to take his top pupils on a tour that included performances. Although the trip is actually within the city borders, it will be the start of their sporting careers, so they must take preparation seriously and select Magic Gymnast Outfits.
The girls chose to stage their last performance as a group even though each will perform on her own. You must select your own attire for each female, highlighting the gymnastics she performs. Use the accessories you brought at the sports store, such as a performance costume and specialized cosmetics, to do this. Hairstyles should not be overlooked in addition to apparel and cosmetics; there can be no other style in sports than collected and braided hair.