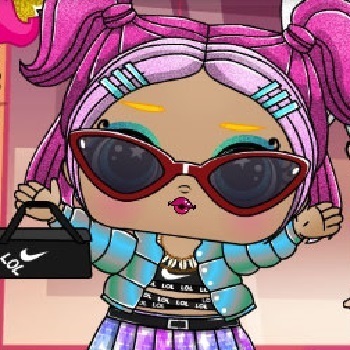 About game «Vsco Baby Dolls»
Play the free version of Vsco Baby Dolls online on our platform now! Any girl who wants to show off how talented they are with style and design should play this game. A sale of brand-new doll samples was held in the toy store. You must prepare them and conduct the sale in the application Vsco Baby Dolls. In order to achieve this, you will need to first put makeup on the girls' faces and give them stylish hairstyles in a particular seminar. After that, using a specific toolbar, you will need to choose the model's suit based on your preferences. You must choose your footwear and decorations under it. You may start a new model once you have finished the previous one.
This game is for girls who are interested in fashion and want to look stylish all the time. Is it about you? Keep in mind that you can use any of the various types of gadgets and devices to play this great Vsco Baby Dolls virtual app. Dear friends, enjoy and have a lot of fun.