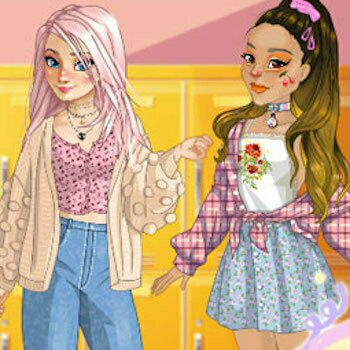 About game «Soft Girl Aesthetic»
Princesses who have a strong sense of style and are knowledgeable about current fashion trends are prepared to expose you to a new look. The latest teen fashion trend is all about the soft female vibe. You will work on producing pictures in this manner alongside the beautiful people.
You will be working on 4 delicate aesthetic looks since 4 girls are waiting for you. Separate meetings will be arranged with each of the girls. You will begin by creating your cosmetics, and after that, you will select your clothes and accessories. Pay close attention to the right panel of the playing field during the first phase. The components of makeup are shown below in various hues. The available colors of the panel's eye shadow, lipstick, blush, and lenses can be seen by left-clicking on one of the symbols to the right of the panel itself. When the makeup is finished, move on to finishing the appearance by dressing the girl up or down and adjusting her haircut. Use the mouse and the playing field's right panel for this as well. Make sure that every component is blended together tastefully.