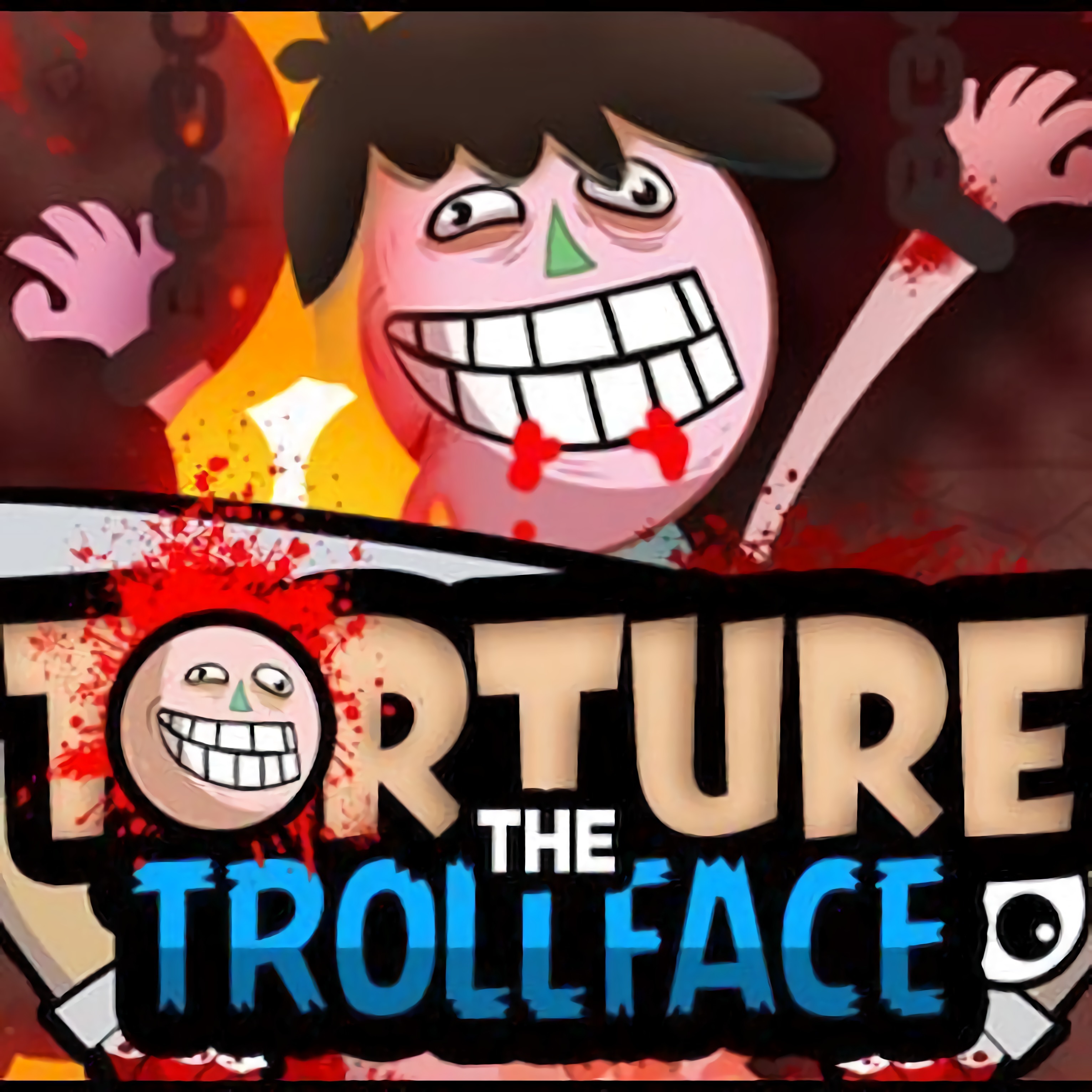 About game «Torture the Trollface»
Even if the troll that was captured is continually grinning, what will happen next does not make the troll smile, so we would say that the new toy is Torture the Trollface. This is most likely an adult game because it is mostly sadistic. The fundamental objective of the game is to eliminate hostility—your own aggression, not someone else's—so feel free to start a new game and begin again if you are furious with someone or just not in the mood.
After being captured, the terrifying Trollface snake was shackled and hung by his hands on chains in the torture chamber. Now when it's just the two of you, he still won't apologize and keeps cursing you. Observe the torture devices, which are directly over the nefarious bully. There is nothing here; you can torture the bad guy with your fist, a knife, a pistol, a shotgun, a submachine gun, gasoline saw, and many other weapons. However, it is necessary to first obtain the torture devices, which costs gold. When a machine gun is used, gold will flow out of it no worse than blood, and gold falls out exceptionally swiftly from the barrel.