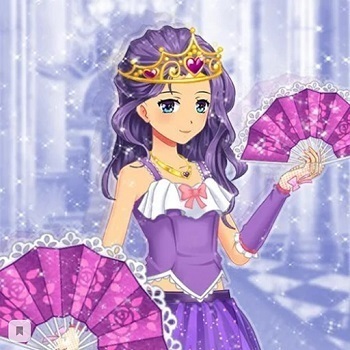 About game «Anime Princess Dress Up»
No matter what she is doing, a princess must always maintain her royal appearance, whether she is working in the garden, taking a stroll in the park, or participating in sports. Princess Yumi is the next protagonist in our story, and you may have seen her in several well-known anime movies. By the way, this rule should always be with our girls: the rule of style and the rule of good manners in clothing. If you don't know what we're talking about, you can easily find out in the new, vibrant game Anime Princess Dress Up where all the available items are appropriate for a young princess; all you have to do is pick what you like.
As a future queen, Yumi will have to appear before diplomats from various nations today. Of course, she is still young, and her coronation won't happen for many years, but the parents must introduce the child. The greatest vacation attire was chosen for her for this evening, so let's get to the dressing room and see what we can put on for the occasion. Try on several outfits, including dresses and capes, as well as crowns and other decorations.