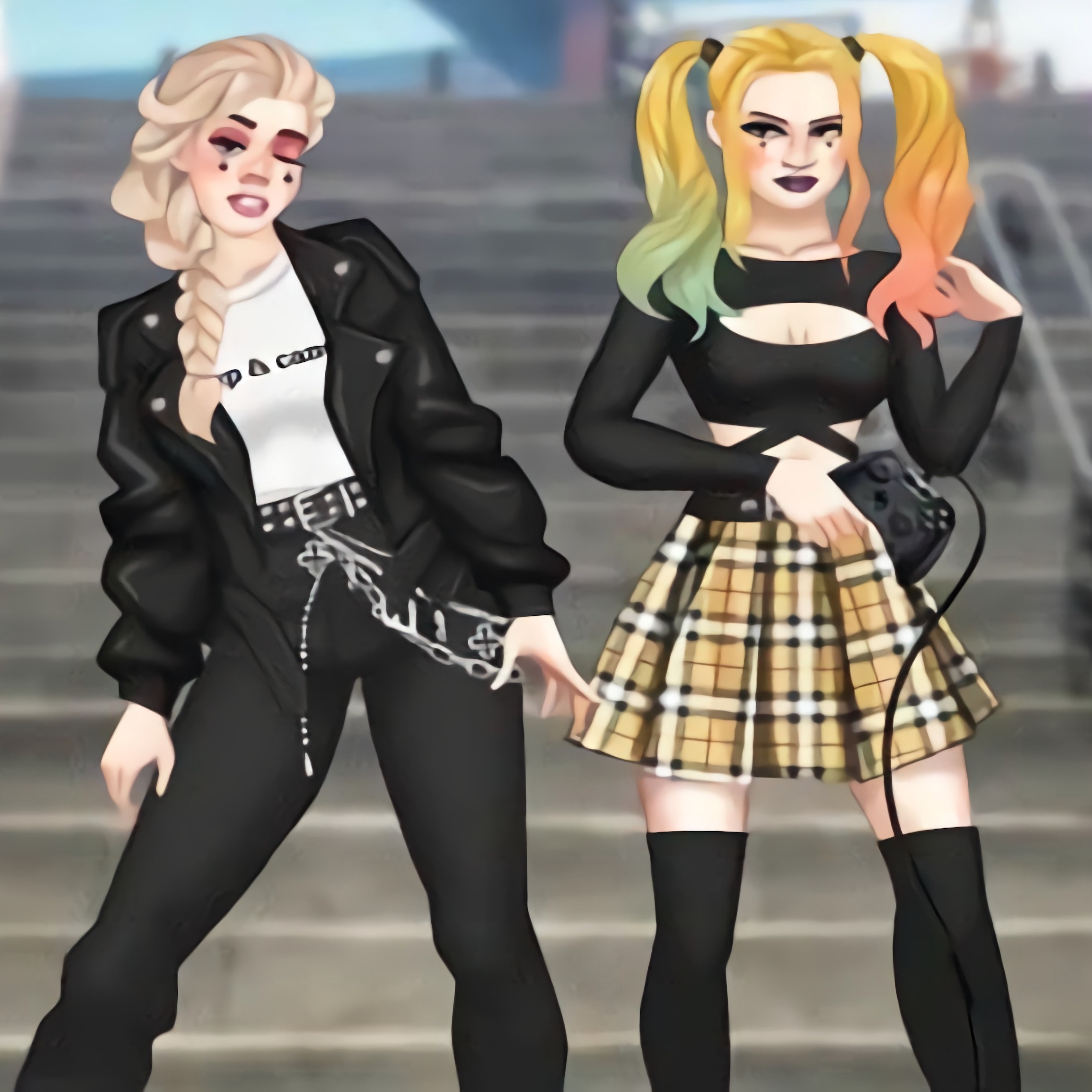 About game «Princess E-girl Fashion»
You must dress up three companions in the e-girl style in the dress-up game named game name. Makeup and fashionable youth-style clothing selections. Since social networks constantly seek to ensure that their users stay up to date on all the newest fashion trends, they did not ignore the new fashion phenomenon known as E-girl. In a game of dress-up, Ariel, Tiana, and Elsa will attempt to adopt the persona of the e-girls, a new Internet subculture. They'll give their locks a pink or green color, create a trendy hairdo, and put on vibrant makeup. You will choose chic chokers or necklaces and draw flowers under the Disney princesses' eyes. It will also be necessary to examine the clothing.
High-waisted trousers, mini skirts, T-shirts with heavy rock bands, and big coats can be seen in the game. With the hashtag #egirls, girls will return to social media and get more followers on Instagram and TikTok. Have fun and stay trendy with the heroes of the game! Show everybody your fashion skills and knowledge.