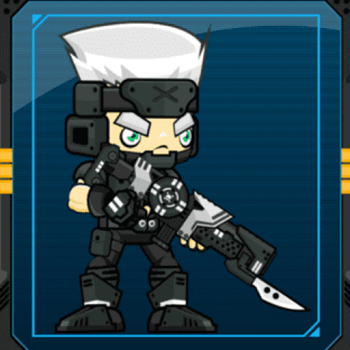 About game «Alien Hunter 2»
Genetic mutation alien creatures attacked Earth with the purpose of eradicating human civilization completely and replacing it with their own. Only a brave hunter armed with a lethal submachine gun and some all-black protection can fend off the invaders. You simply have to jump over various obstacles with the hunter while the daredevil defends himself from the approaching armada of deadly aliens with a machine pistol. Additionally, there are huge bosses, small flying animals that mimic mice, a particular kind of ghost, and various other things.
The alien hunter is the only one capable of taking down a swarm of otherworldly beasts. They won't stand on formality with Earthlings and will instead strive to wipe off the entire human race while they are moving. The monsters have all they require for this, like tiny pink oddities that can fly, other ghost creatures who can throw bombs, huge boss monsters that can attack the hunters, and more. The hunter's only remaining weapons are jumps and a machine gun. Good luck in your mission to eradicate humanoid creatures from the globe!