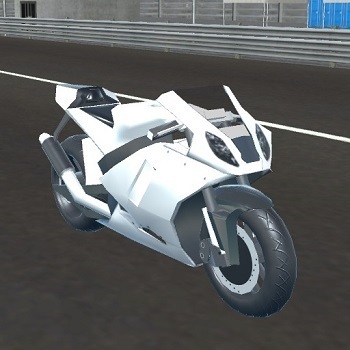 About game «Motorbike Racer»
Play the Motorbike Racer for free online. You can find your motorcycle in the garage. Just select the required track; the bike is already prepared for racing. Then, you must ride your bike to the starting line of the competition. All of the bikes in the Motorbike Racer game will ride without any racers, which is a unique characteristic. They were remotely controlled by you and your online rivals. However, this in no way makes the race simple; in fact, it is only marginally different from more conventional events involving real riders. Drive two-wheeled steel horses along the highway, skillfully navigating twists and avoiding rivals attempting to overtake and cut you off. Keep your mistakes to a minimum, and victory is assured.
The rider on the motorcycle sprints to the finish line in an effort to arrive at the checkpoint without incident. Your objective is to assist the athlete in performing the assignment flawlessly. There are mountains to climb that will require a lot of time and effort. Try to overcome all of the challenges the game presents.