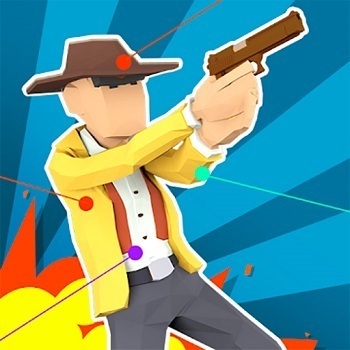 About game «Ragdoll Duel»
It's going to be an odd fight, but it's going to be exciting and amusing. Ragdolls will serve as the adversaries, and their inability to synchronize their movements will heighten the comedy of the battle. You have the opportunity to take part in this entertaining contest and help one of the duelists win. The vast American West deserts serve as the setting for the arcade fight game name. Both the machine and other players from all over the world can be found online.
Cowboys dwell in the Wild West, where the game Ragdoll Duel is set and is a delightful game that actively involves you in the world of hilarious ragdolls. It's your responsibility to control one of the two cowboys and, in response to a signal, to aim and fire a hail of lethal shots. For each victory you have in the duel, you will earn extra points. The game features a lot of settings. Playing an arcade machine and moving on through one of the eight stages are the game's two game modes. The game also features a multiplayer game option with arena fighting for users to participate in. The enjoyable blaster Ragdoll Duel will boost players' self-esteem.