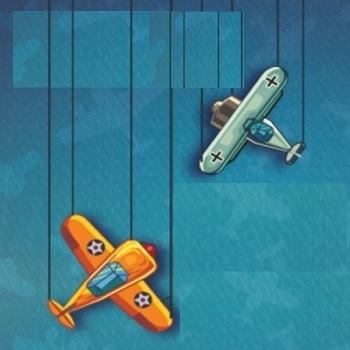 About game «Plane War»
It should go without stating that the air force, which is composed of a sizable workforce and equipment, guards national air borders. The term "aircraft" is used to describe a variety of military equipment, such as fighters, bombs, battle aircraft, and more. You will now need to join one of the fighter pilots in a new simulator in order to defend your country from the enemy. This entire armada could be raised into the air in a short amount of time if necessary when on alert.
The online game Plane War allows you to pilot a military aircraft. By raising the airplane into the air, you can select the direction in which you want to travel. But when they get closer, enemy planes will try to take out each of you individually. It is your obligation to open fire on the opposition and withdraw the attacked aircraft. On occasion, there will be several planes on the field, and they will all fire. You only have five lives, so try to refrain from taking pointless risks and keep a reasonable distance from your opponents to prevent the game from ending too soon.