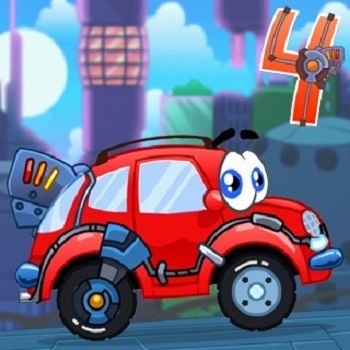 About game «Wheely 4»
There is a Wheely Car game for everyone because they are so diverse. To realize that this is a worthwhile method to pass the time, it is sufficient to play at least one of the games in this series. In the free game Wheely 4, the cute adventures of the small car continue. You must use a computer mouse to answer straightforward logic puzzles much like in the earlier sections.
The red car had issues: a nail had penetrated a wheel, and there wasn't enough gas or oil to start the engine. Willy needs to see the local repair shop as soon as feasible for this reason. The red automobile, however, found itself in the distant past as a result of an unfortunate misunderstanding that occurred here. Finding an energy source is necessary for the game's main character to transform into a fast car and continue the long journey home. Can you help Wheely? And last, but not least. Dear gamers, you can play this fantastic Friv 2 installment on all types of gadgets and devices right now.