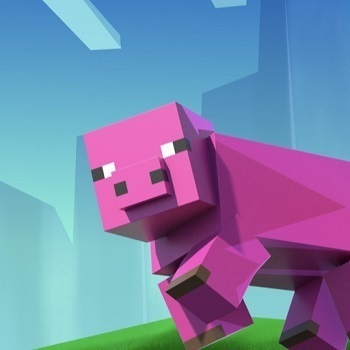 About game «Kogama Pvp»
The most exhilarating and dangerous of all the escapades and stories you and your hero experience are probably the battles with actual players who this time opted to gather in the Kogama universe. Furthermore, not every game in this series lets us engage in combat with players from around the world, but that cannot be said of the most recent shooter, game name. Because the crash site is big and has numerous structures on it, everyone will select the best methods and tactics for themselves in this extremely hot and hazardous situation.
The new three-dimensional game has a lot of flexibility and building potential, but don't forget the opportunity to purchase one of the various weapons on offer. The area is littered with two hand guns, an assault weapon, a rocket launcher, a rocket launcher, an energy gun, finally fists, and even building blocks. They are mostly there to help you construct a safe haven where you can wait for the adversary to arrive. You've undoubtedly already spotted the tall skyscrapers that you can't climb without building a ladder, so keep that in mind as well.