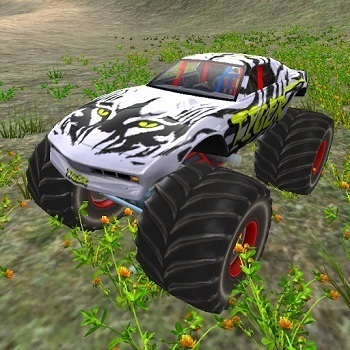 About game «Monster Truck Driver»
Become the driver of a monster truck and experience an exhilarating sensation. In a fun and engaging online game, you can race off-road and on the trickiest tracks with ease. Right now, explore a world of cutting-edge features. In this toy, you get to pick the coolest vehicle for yourself, and then you can quickly ride it to conquer mountain peaks and forested areas. Everything is planned out in great detail here, and you can even get dirty! Start now if you don't mind getting your intimidating jeep soiled during the test.
Players will have the chance to operate a powerful vehicle with sizable wheels in the online game. You won't be given a specific task or goal to do. By using the arrow keys to steer a potent SUV, you get the ability to experience what it's like to drive at breakneck speeds on fantastic off-road. Press the space bar to slow down if you so choose. You will always be hindered from improving on your previous performance by winding roads, off-the-beaten paths, and countless obstacles.