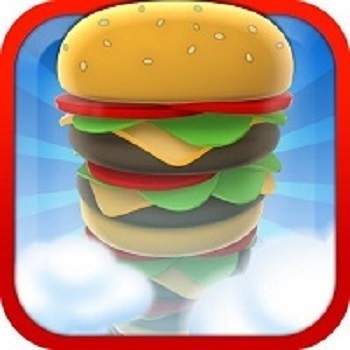 About game «Sky Burger»
Have you ever experienced exquisite deliciousness? On our website, you may play the fantastic game Sky Burger for nothing. Both PCs and mobile devices can access it. The app doesn't need to be downloaded. Simply click the blue button because this is a browser. Grilling has already begun. It's cooking time!
What do you see happening? Cake crumbs fall from the sky. Put them atop one another. Whether it's a slice of tomato, a piece of cheese, or a chop, be wise. This game may appear to be simple. So you should start by trying. It turns out that this is rather challenging. Blocks are better than all these goods together. You have a really unsteady tower. It becomes less stable the more "stages" it has. Attempt to construct as high as you can. When the food is directly above the plate, click the screen. You should hold off till the ideal time. Overzealous rushing won't help you at all. Your entire meal might be on the line. If everything went according to plan, you would now have a second sandwich layer.