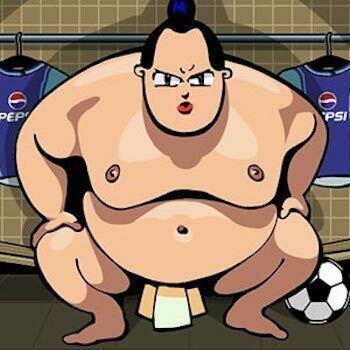 About game «FZ Sumo Battle»
Although one can firmly question this by observing the kilograms of fat on their bodies rather than the muscles, sumo wrestlers are nonetheless athletes in the sport of wrestling. However, they designed it specifically so that they would gain weight and be able to force the opposition out of the arena. You can also see that their form is not fully familiar to us by playing free sumo games online. However, as sportsmen are frequently shown as even more rounded, like a ball, playing with them is entertaining. They roll around the area, waiting for the right circumstance for a decisive conflict. Additionally, when they jerk, they force their adversary toward the field's edge. Those who are abandoned at sea moan amusingly. We cordially encourage you to compete in sumo matches.
You can play with a real person or a computer avatar. Press the up arrow key after choosing a mode, and the wrestler will push off the support and pound the opponent on various surfaces until he passes out.