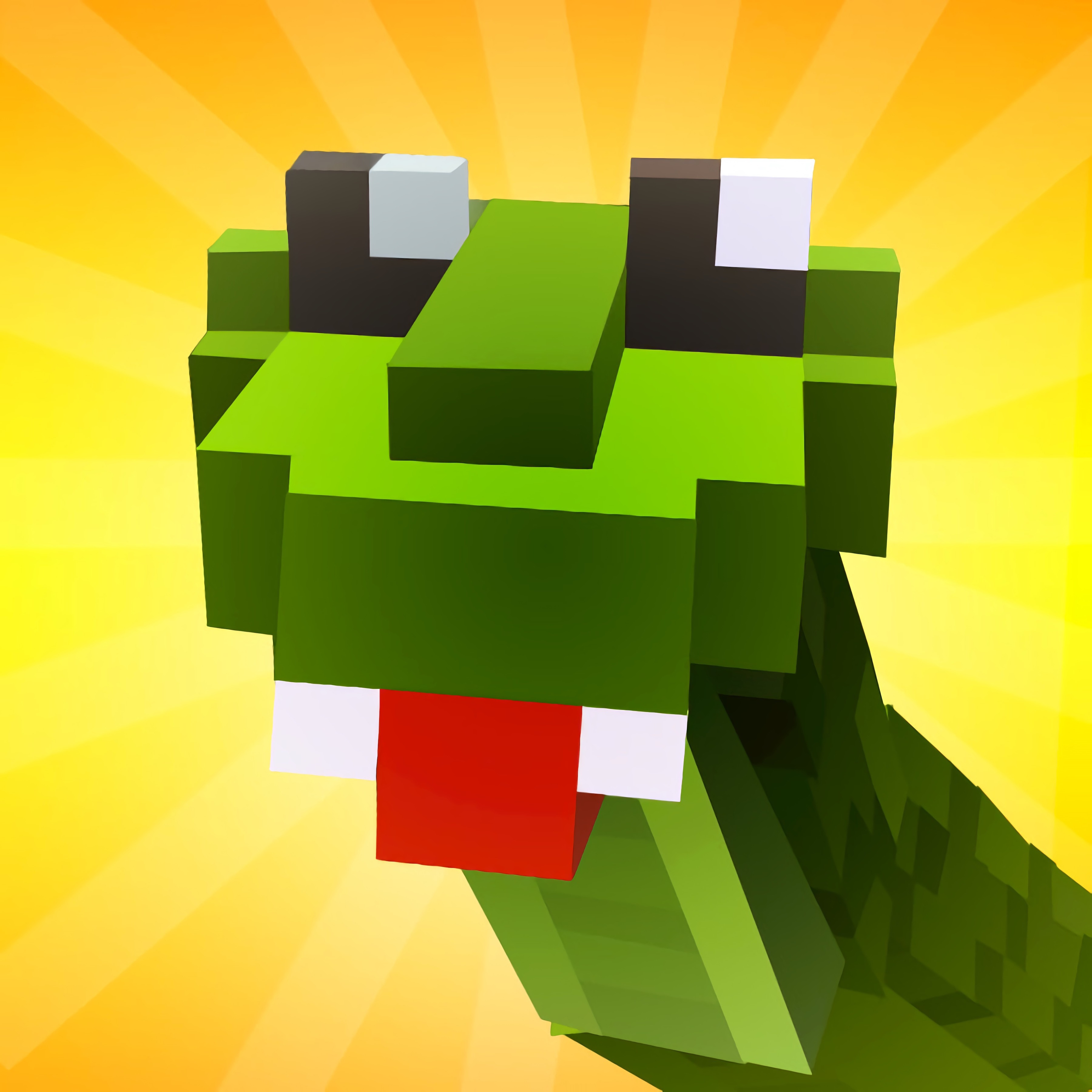 About game «Blocky Snakes»
The new toy may resemble the world of Wormix, where we attempted to grow to large proportions like worms, but it is in no way an imitation of the well-known multiplayer game and has some significant differences. For instance, the graphics are three-dimensional, and when you play, it feels unusual for this sort of game to be a third-person shooter from the side. This does not stop us from evolving and growing, and just like you, all of the Blocky Snakes who inhabit this globe compete for the top spot.
We named our hero and then immediately entered the universe of cubic components and snakes. Both people who are larger than you and those who are smaller than you must be considered as you muster the courage to utilize the mouse to attack the next foe. It will block his path, which is great; he will stop, and his body will change into substances that can be ingested, enabling him to put on weight and get bigger. On a vast field, there are extra particles you may pick up that can either speed up or slow down how you move around the planet, contribute to growth, or do the opposite.