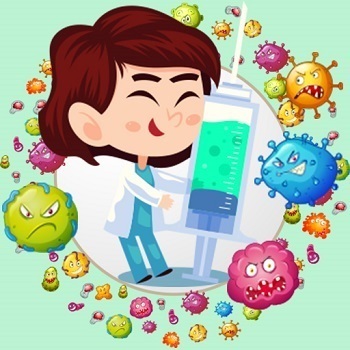 About game «Virus Bubble Shooter»
The struggle for existence and the fight to halt the outbreak have everyone's attention. The only people with any hope are the scientists and researchers, who under these difficult conditions need to create a vaccine to get rid of the harmful microbe. While this is going on, a young prodigy in the gaming sector has already developed a number of vaccines and is ready to conduct final testing. You must take part in them in the Virus Bubble Shooter to speed the search for a cure for the sickness of the 21st century. Infections can be "blown up," which causes them to self-destruct, by placing three or more of the same ones next to one another.
Around the world, people are constantly fighting for their lives. In the game Virus Bubble Shooter, you must battle the illness. There is just one hope for scientists. It is necessary to create a complex vaccination in order to eradicate the harmful virus. Luckily, a young prodigy has already created a vaccine and is currently carrying out the proper research to put it to trial in experiments. You are the only person who can influence the search for a solution to this widespread ailment.