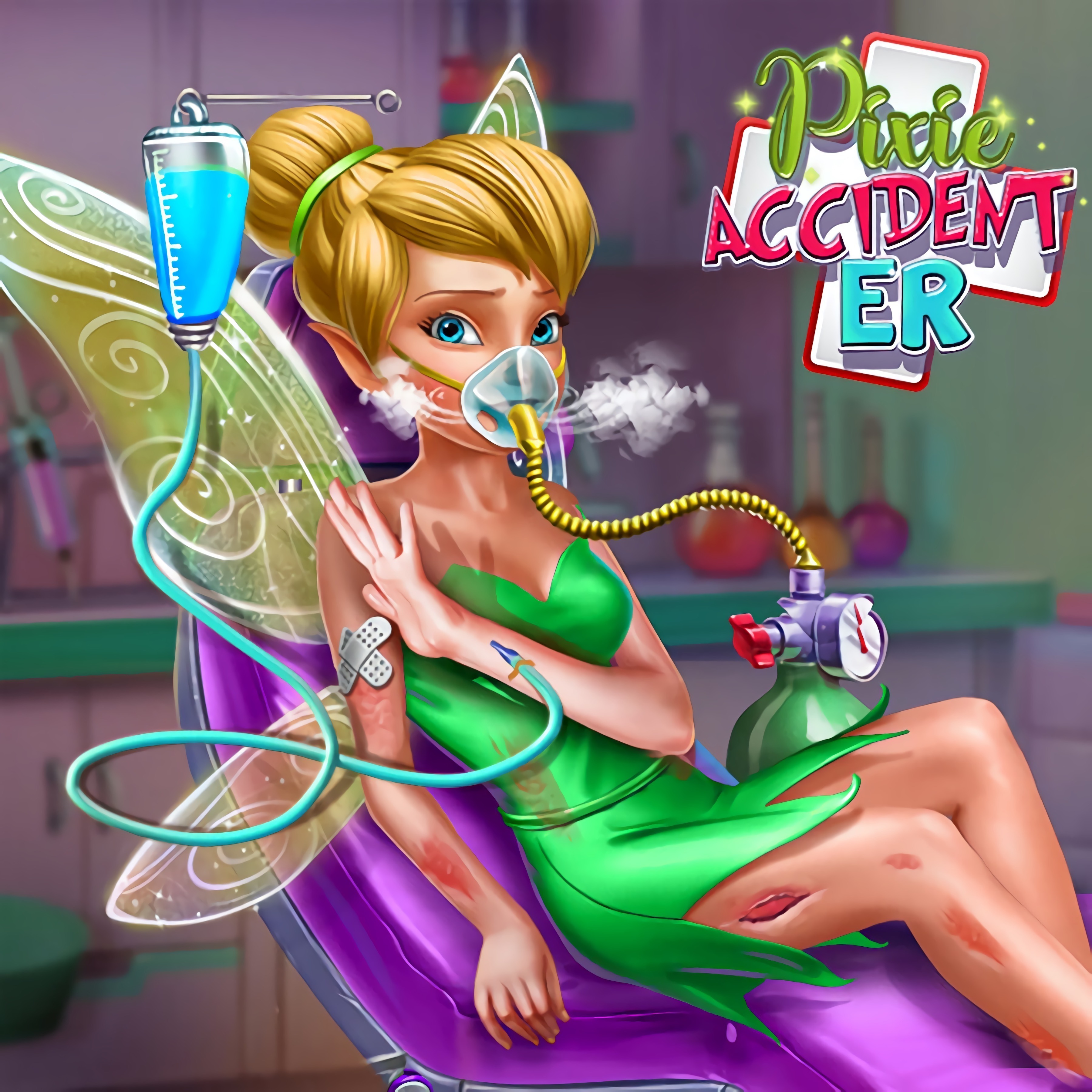 About game «Pixie Accident ER»
There are many trees in the forest, and Pixie knows all of them very well, but at night, by magic, some of them move from one place to another. The little pixie, as always, went to check the flowers in the meadow in the morning, but during the flight, she was distracted by something and the poor thing crashed into a tree. Our lovely fairy accidentally ran into one of them, and now she needs a doctor. From surprise, she fell to the ground and lost consciousness.
The heroine woke up already in the hospital and you have to cure her. Go to the emergency room with the pixie and make sure she gets the right treatment. Have fun using all the amazing tools and laser-eliminating germs! Remember that you can easily access this game from all various types of gadgets and devices for completely free! Enjoy!