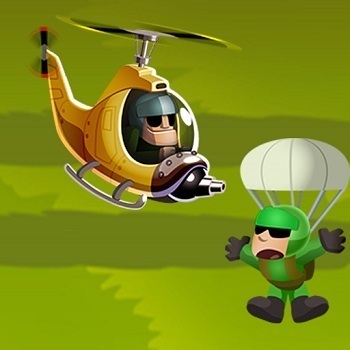 About game «Helicopter Master»
Helicopters are frequently employed in police activities. They can hunt offenders and carry out imprisonment pretty easily. You will be the pilot of one of these helicopters today in the game Helicopter Master. You have to contend with a bunch of terrorists who are planning to use various aircraft to carry out a series of assaults throughout the metropolis. You'll need to attack them and take everything down. Use your helicopter's machine guns while flying through the air to kill the opposition. You will receive a specific number of points for each opponent you shoot down, which you may use to buy better weaponry and equip a helicopter.
This helicopter game is fantastic! Fly in the air while engaging in combat. You are an army pilot, and you have access to a combat chopper. Shoot down unidentified and hostile helicopters while on patrol from the air. Keep in mind that you may easily play this game for free on a variety of gadgets and platforms. Don't forget to tell your friends about this fantastic game!