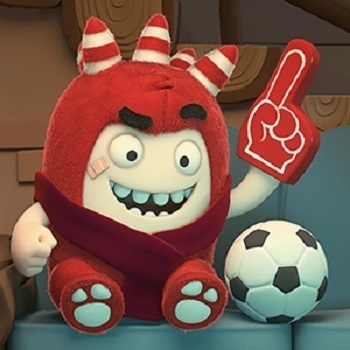 About game «Oddbods Soccer Challenge»
Soccer games are always quite addictive. This amusement retains its appeal even when there is only one player on the pitch. You are encouraged to develop into a seasoned football player who must put the most goals into the net. The exam will be as simple as possible at first, but as you move through the tests, you'll see that the lack of a goalkeeper is not really a disadvantage at all!
Play Oddbods Soccer Challenge online free wonderful game, which is the sequel of the Soccer Balls game. Practice your ball-kicking skills as you attempt to score a goal. Be reminded that every kick is important and if you miss your chance, you'll just have to settle for a lower score.