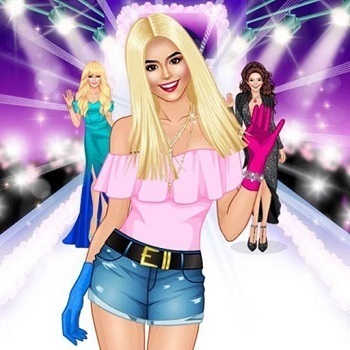 About game «Top Model Dress Up»
The college started getting ready for the New Year holidays early; someone started working on the building's New Year's design; someone is putting together a music schedule; and someone made the decision to have a New Year's beauty contest in the college called the Top Model Dress Up. From each class of the graduates of the following year, a total of six of them, the most attractive girls were chosen. But now that you have to submit your portfolios to the commission and need to hire stylists and makeup artists to create them, are you up to the challenge?
You have six attractive girls at your disposal, and each one of them wants to win the beauty contest. We will strive to assist all of them without favoring any in particular, but it is still important to take an individual approach to avoid the girls looking alike in terms of fashion. Examine each application carefully, then pick one so that we may start choosing the best style for her. When you are finished with the style of clothing, jewelry, and shoes, you can do hair styling, or choose a hairstyle from among the numerous options offered.