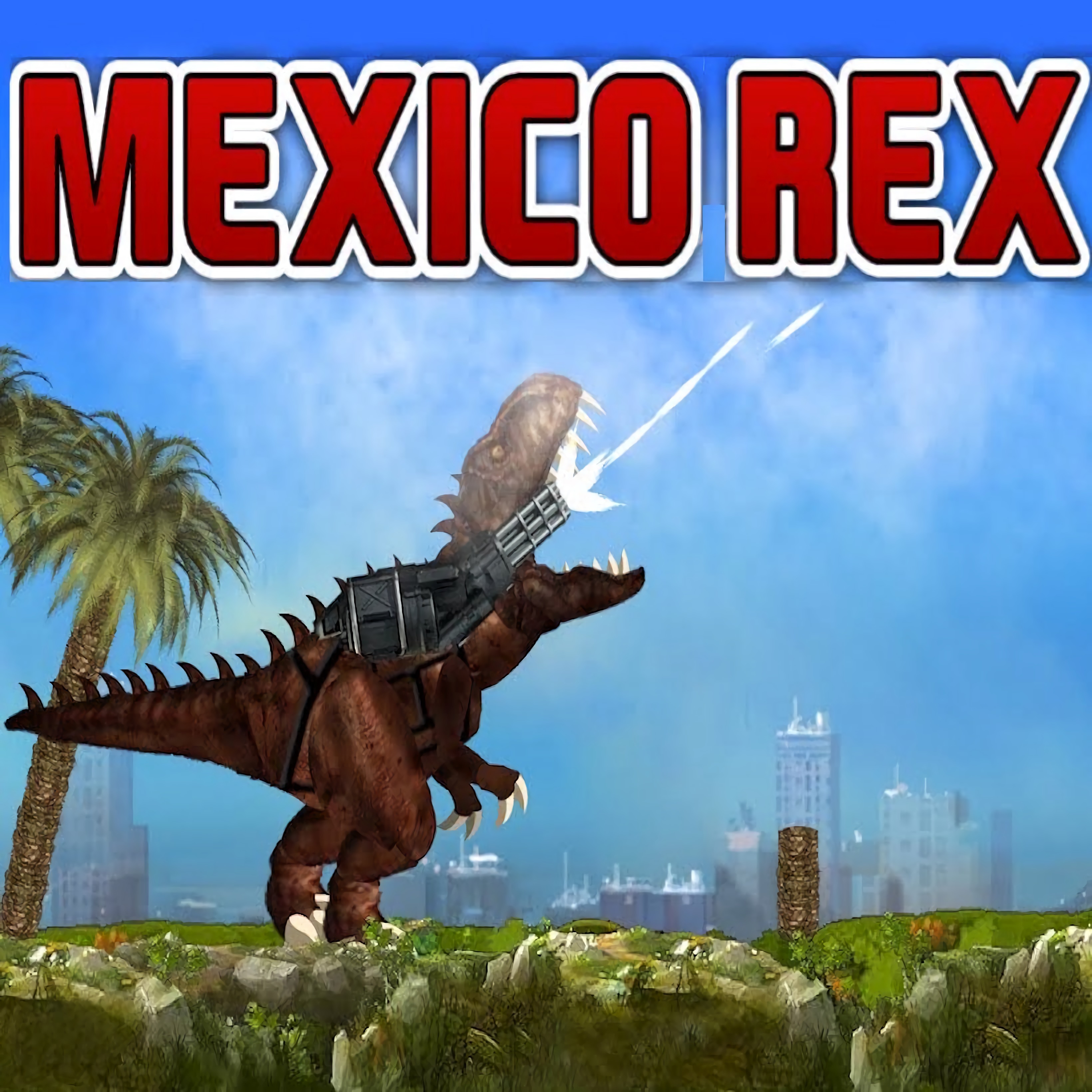 About game «Mexico Rex»
Rex's journey to Mexico is still a mystery. It's possible that the military tried to put him to sleep so they could transport him on a plane, but they failed and lost control of him. Alternatively, it's also possible that he swam to the border and then managed to get ashore where he acquired deadly weapons and managed to survive. To our astonishment, the military had prepared for the tyrannosaurus rex's arrival and had attempted to engage it with heavy fire. To their amazement, however, Rex did not flee but instead chose to punish them for having been abducted from a desolate island. If no one bothered him, everything would be good. He would just keep living happily on his island. But since they arrived, he will now exact revenge on everyone.
Everything is now in your hands, including a giant Tyrannosaurus Rex with a rapid-fire machine gun that he learnt to handle through military scientists' studies in addition to its enormous jaws and claws. Drive and use cluster machine guns or razor-sharp teeth to demolish anything that appears in your way.