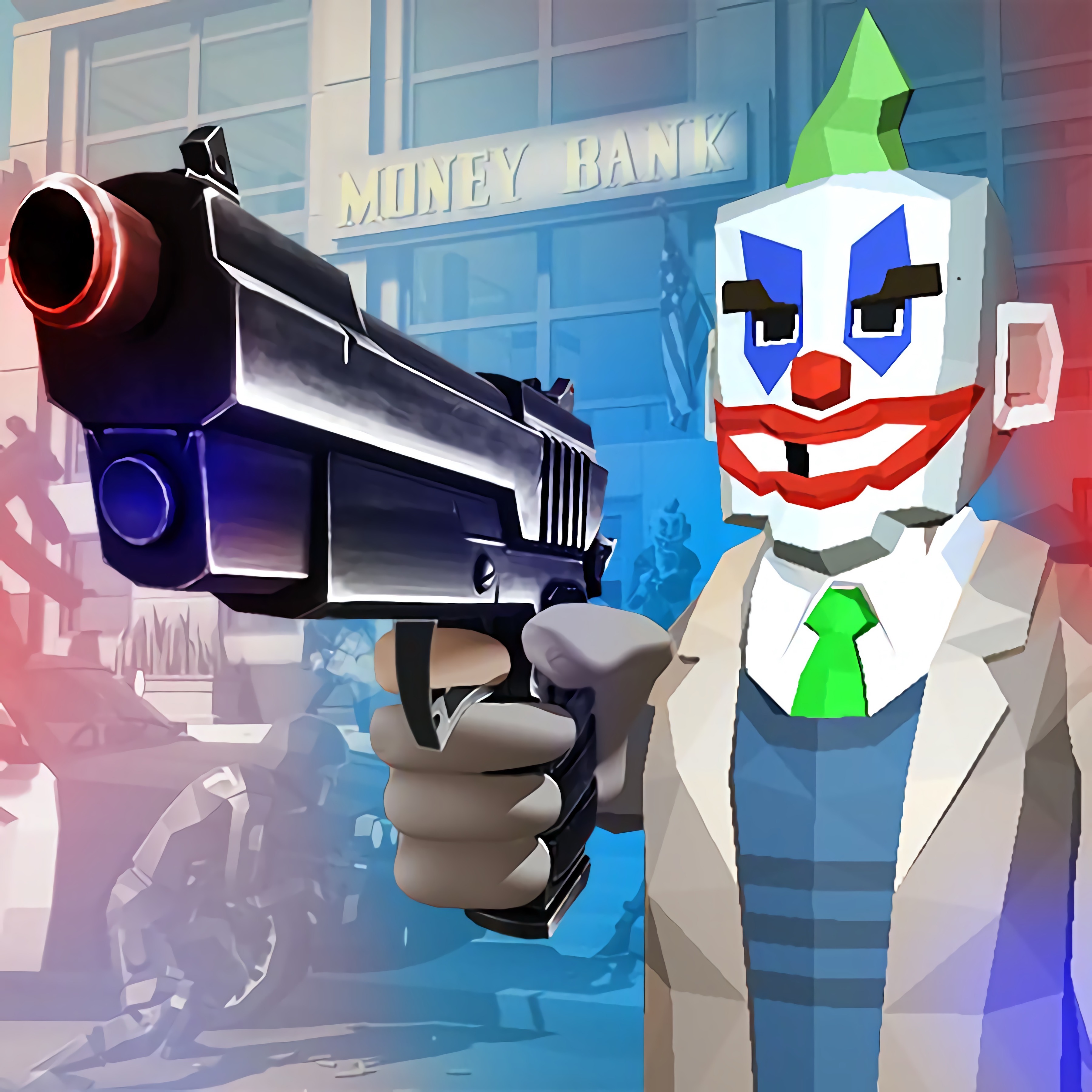 About game «Grand Bank: Robbery Duel»
In our neighborhood, odd things are occurring. The ideal bank robbery has been plotted by a group of intruders. They considered every last detail, but they failed to account for the possibility that another gang would be at the bank at the time of the robbery. What should one do in this situation? Join the criminals in carrying out the planned strategy. Several other scenarios of event developments will be included in this game, so be prepared to engage in a duel. Your opponent will be a bank robber who also participated in an armed bank robbery by a group.
This game's controls are quite basic. The only thing you need to keep in mind is to use your mouse to aim and fire at the enemy who is in front of you. If you triumph, you will be able to advance to the following duel and add a set number of coins to your gaming account. With the money you've earned, you can upgrade your equipment and get stronger with each game. Enjoy, dear friends, and have a great time!