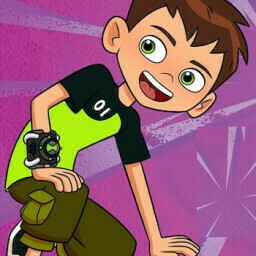 About game «Escape Route - Ben 10»
Ben, 10-year old tomboy, needs your help in his next adventure! You have to assist the hero this time as he attempts to escape the building in which he is trapped. Let's check out your abilities. Good luck!
Ben was imprisoned in the Ben 10 Escape Route after being led into an ancient structure by a cunning extraterrestrial. The hero will have to climb up many storeys and pass through numerous doors in order to escape. The transition is more difficult because the house has no stairs at all, but you can aid the hero by using a laser to draw specific green lines. The hero will be able to travel on them and overcome all challenges. You must gather the green flashing dots in order to recharge your energy. Take advantage of the chance to pick up a device from the Omnitrix that will transform the protagonist into an extraterrestrial being. In Escape Route - Ben 10, there are several challenges that Ben simply cannot accomplish in human form. Get ready to spend some time with your favorite hero and have fun!