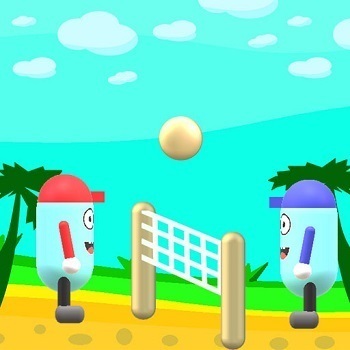 About game «Beach Volleyball»
Welcome to the exciting world of Beach Volleyball! Get ready to experience the thrill of beach sports as you compete in intense matches on the sandy shores. If you're a fan of the sun, sand, and adrenaline-pumping action, this game is perfect for you!
In Beach Volleyball, you'll team up with your partner to take on skilled opponents from all over the world. The objective is simple but challenging - outscore your opponent by collecting more points. As the match begins, you'll need to showcase your volleyball skills, including powerful serves, well-timed spikes, and strategic blocks. Get ready to dive, set, and spike your way to victory. Enjoy the sun, the sand, and the incredible rush of beach volleyball as you aim to become the ultimate champion. So, are you ready for a great beach volleyball experience? Come join the fun and start collecting those points to claim victory! Have a blast and may your beach volleyball adventures be filled with fun, joy, and memorable moments. Good luck, and may you shine on the beach court like the sun in the sky!