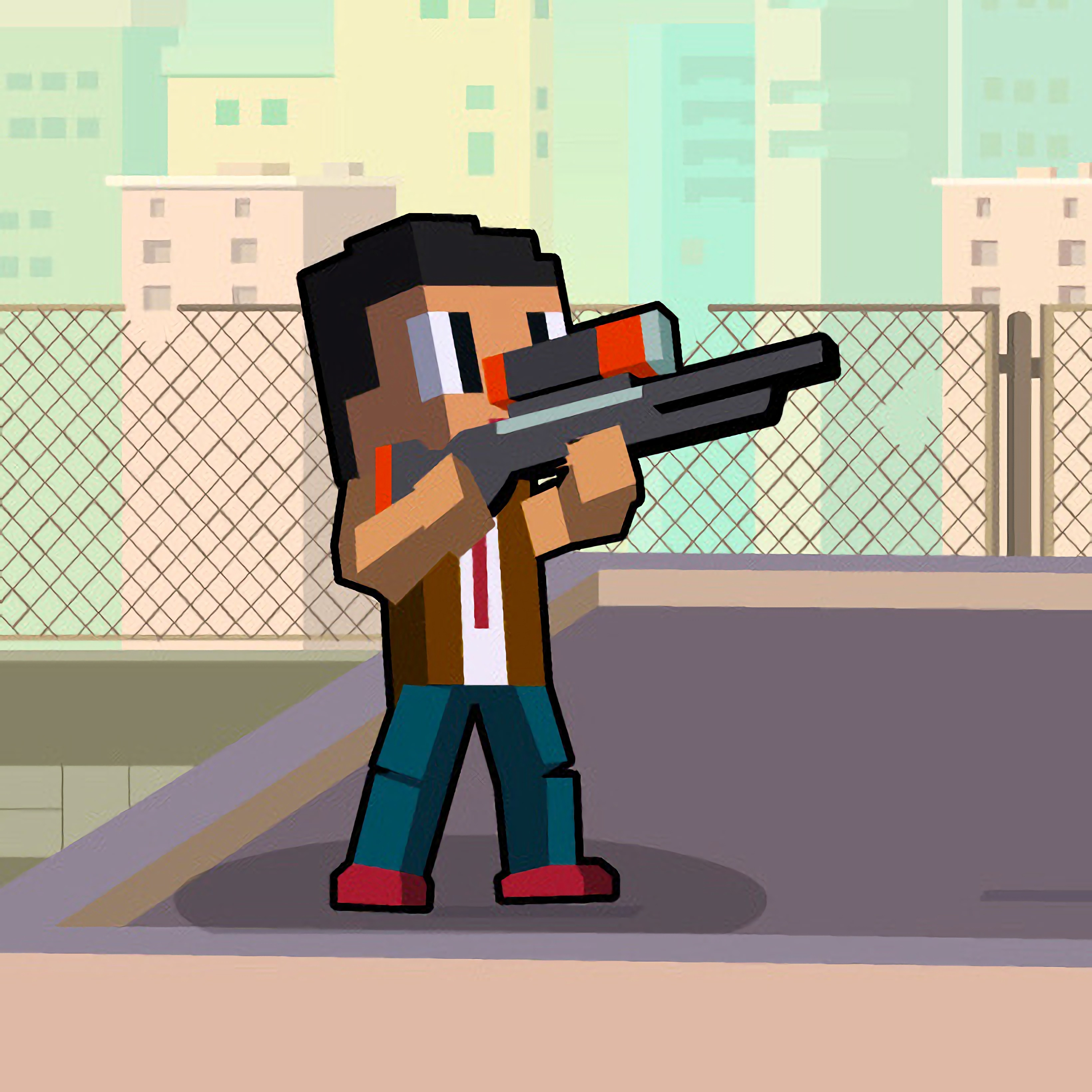 About game «Rooftop Shooters»
No, these aren't two Lego heroes scaling the roof of one of the city's tallest buildings while brandishing shovels, pistols, grenade launchers, and other weapons. Instead, you and your friend are competing to see who is the coolest and most adept at handling weapons while managing to stay on the roof. What does everything mean? The thrilling struggle that takes place in the game Rooftop Shooters, leads to the determination of the best shooter and all its repercussions.
We certainly hope so, but now that your time has come, prepare ready for a tough fight and constant control over your warrior. You are already aware of the goals and objectives of the game; by ascending the roof, you must outwit your adversary. There are two methods to go about this. The first option is the simplest—you simply fire the opponent precisely, knocking him off the roof. The second option is trickier—you either have to jump on top of him or toss a shovel or other object precisely where you want it to land. Have fun!