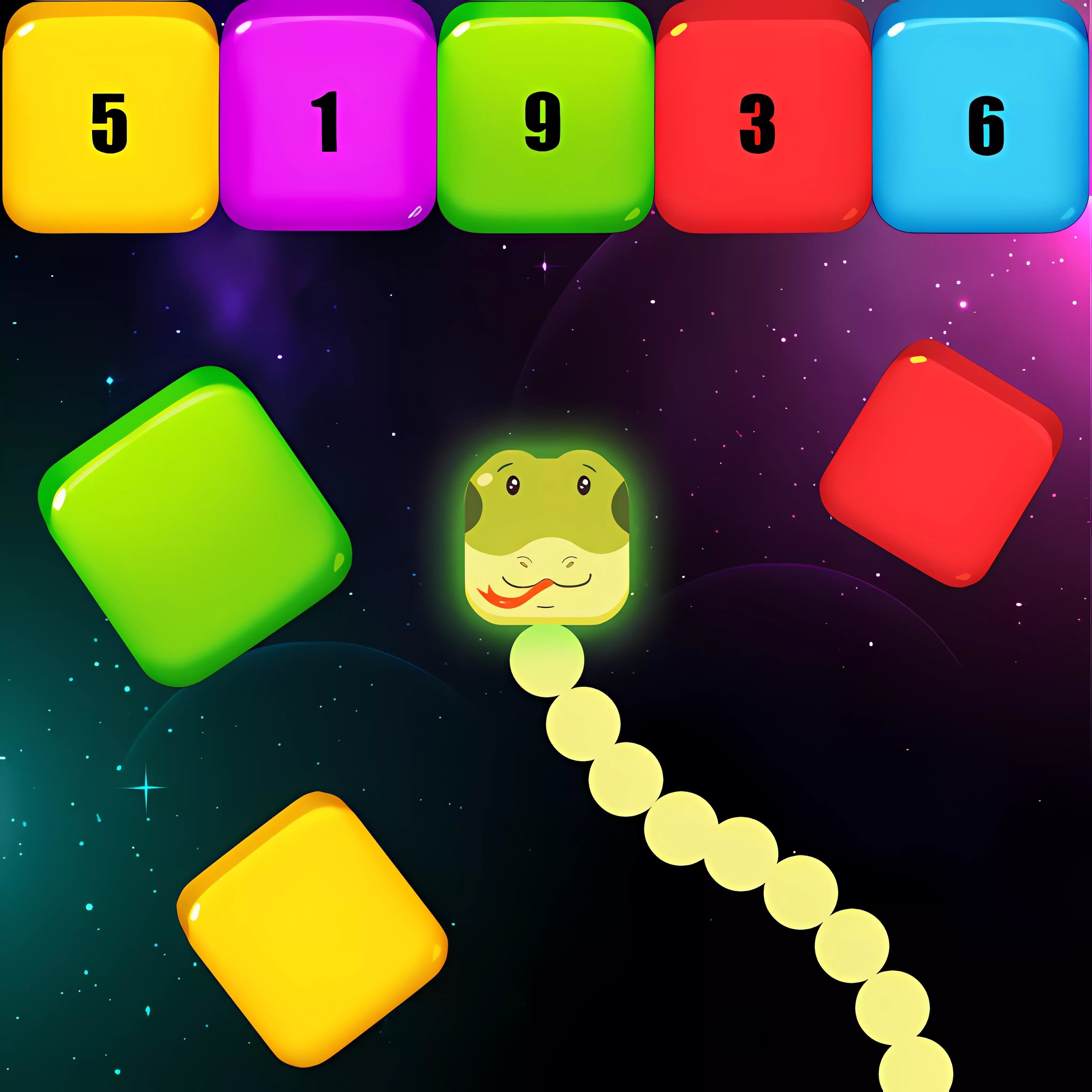 About game «Snake Blocks And Numbers»
Welcome to Snake Blocks And Numbers, the addictive hyper-casual game that will keep you entertained for hours! Get ready for a thrilling adventure as you guide your snake through a world filled with blocks and numbers.
The objective of the game is simple: crawl as far as you can and collect points to grow your snake's length. Use precise controls to navigate through the challenging maze of blocks, avoiding collisions at all costs. As you collect points, your snake will grow longer, presenting new challenges and opportunities. But that's not all! Along the way, keep an eye out for stars. Gathering stars will unlock a variety of cool snake skins, allowing you to customize your snake and showcase your style. Compete against players from around the world on the global leaderboard. Can you climb to the top and earn your place among the best? Show off your skills, improve your high score, and let your name shine brightly on the leaderboard for all to see. Good luck, have fun, and may your snake reach unprecedented lengths!