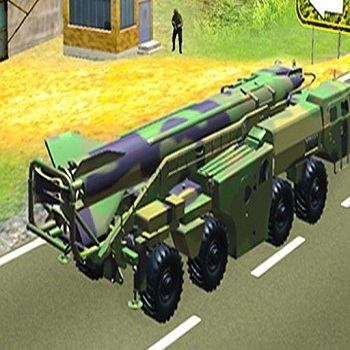 About game «US Army Missile Attack»
Rocket launchers and everything associated with them are among the most terrible weapons on Earth, but if the terrorist group does not calm down and cease its activities, then rocket launchers can be used to eliminate them. They can quickly turn around their complex, fire, and then leave the point of impact so that the enemy does not have time to detect the launch site and destroy the installation. Take the wheel of one of these vehicles and set off on a mission, but pay attention not just to your driving but also to your target selection!
Your objective is to destroy the targets displayed on the radar, but you are unable to launch missiles from the base; instead, you must travel to a location that has been specifically chosen and prepared for this purpose before launching a missile from there. Since the rocket can explode simply tipping over in a car, you should proceed to your destination with extreme caution to avoid getting into an accident and damaging it. Otherwise, your hero won't survive to complete his mission.