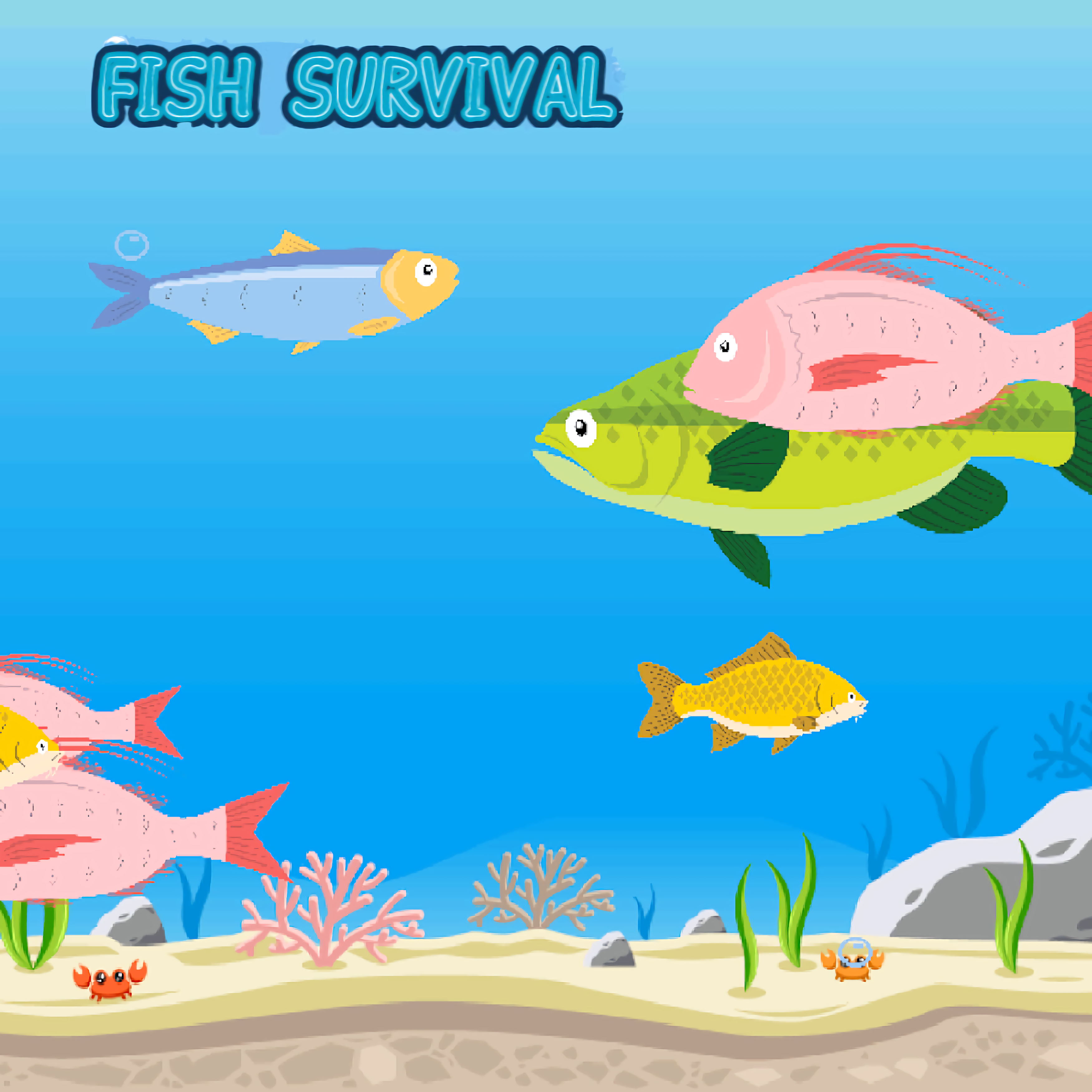 About game «Fish Survival»
Do you desire to experience what it would be like to live underwater? change for a while into a lovely fish and investigate the deep bottom of the sea? Then fulfill your wish by downloading this wonderful game. Be careful of big fish since they can be harmful and some of them may even eat you as you swim between the waves catching small fish. How do fish survive at the ocean's bottom? Do they have fun, play, and swim? Or they fight for their lives constantly, hunting and hiding from powerful predators? There are several possibilities available, but in the realm of contemporary gaming, the second option is preferred.
In Fish Survival, the objective is comparable to what each of us strives for in real life: survival at all costs. A little fish that must survive at all costs is swimming in crystal-clear seawater. You must consume fish that are smaller than you and stay away from larger ones in order to achieve this. Quickly move across the screen to maneuver! The number of the current level is written in the upper left corner.