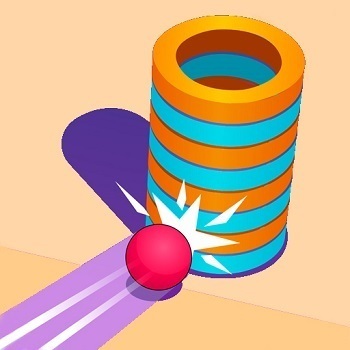 About game «Hit Ball 3D»
Welcome to our brand-new difficult game! You will once again need to control the ball in it, but the game will still surprise you. A tower made up of a specific number of blocks—in the first level, there will be 23—will be visible on the playing field. Obstacles of various sizes will move in a circle around them. You will see a building in front of the tower; this is your "combat point."
This game, Hit Ball 3D, is only for the most skilled players. A multicolored tower is seen on the screen in a cramped area, which is a fascinating site. The cannon that the user controls can shoot little explosives right into the building. The tower displays the number of hits necessary to completely destroy it. To avoid striking the moving platforms all around the building, the user will need to blast from a cannon with precision. The level will shortly end and the following one will start if you accomplish the tasks successfully. Control with a computer mouse. Enjoy your game and good luck!