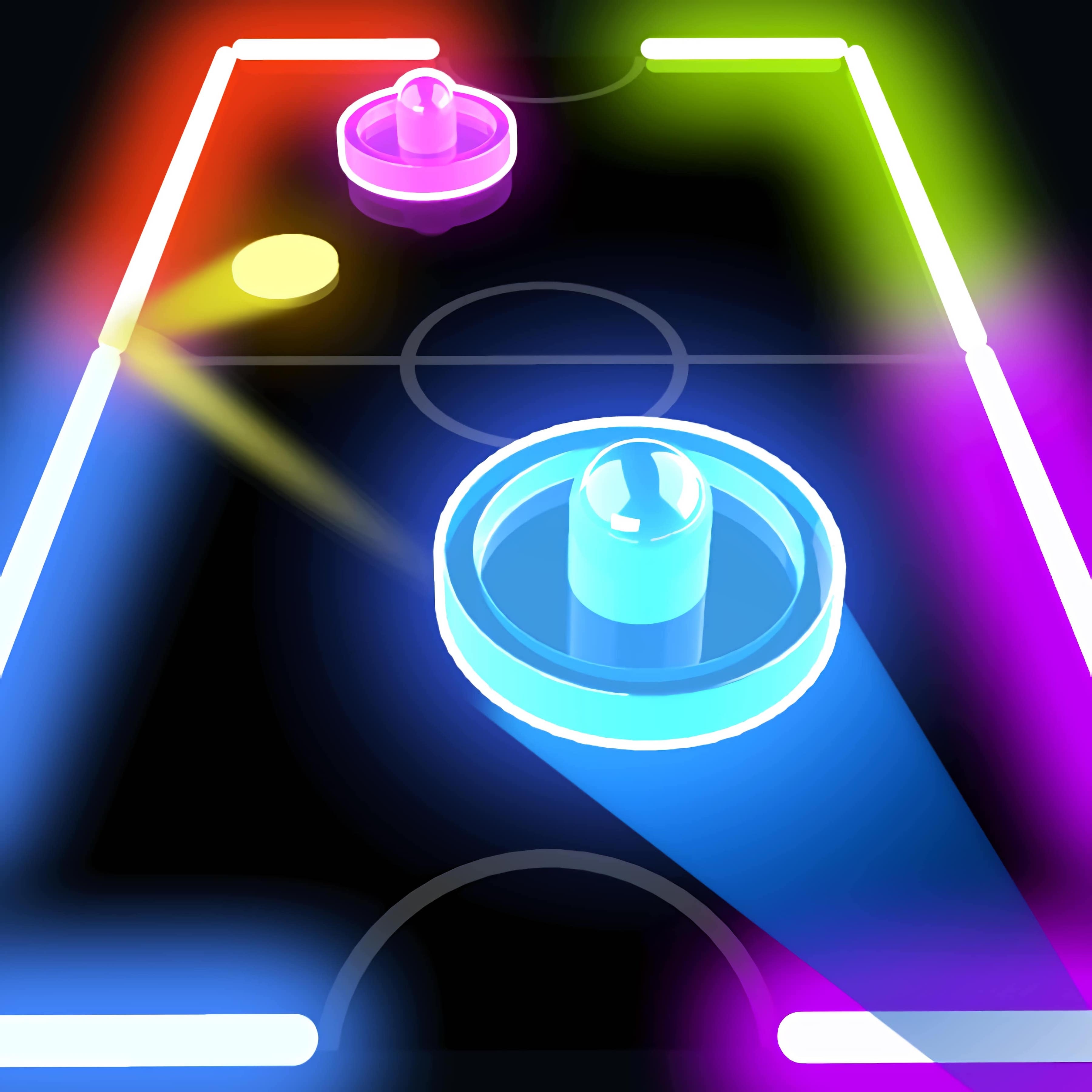 About game «Glow Hockey HD»
Reaction games can be played for pure enjoyment or as a training ground for developing fundamental speed skills. Repetitive motor tasks are regarded as fantastic pastimes and a superb type of virtual recreation because they indicate focus and active action.
You will undoubtedly enjoy this toy if you enjoy playing air hockey. First-time encounters with him are not any less enjoyable or positive. This is due to the fantastic gameplay that is in store for you, in which superb physics plays a crucial part. Attempt to defeat a persistent foe by winning at least a few rounds! The game gets you ready for approximately 30 levels where beating the computer is crucial. Even the most perfect machine can occasionally make mistakes, yet he plays the game pretty professionally. Take advantage of this chance to advance and get three stars for each level. The more layers you open up, the more difficult it will be to advance to the toughest difficulties. You'll have a ton of fun playing this game! You can see everything with your eyes if you just start playing straight away.