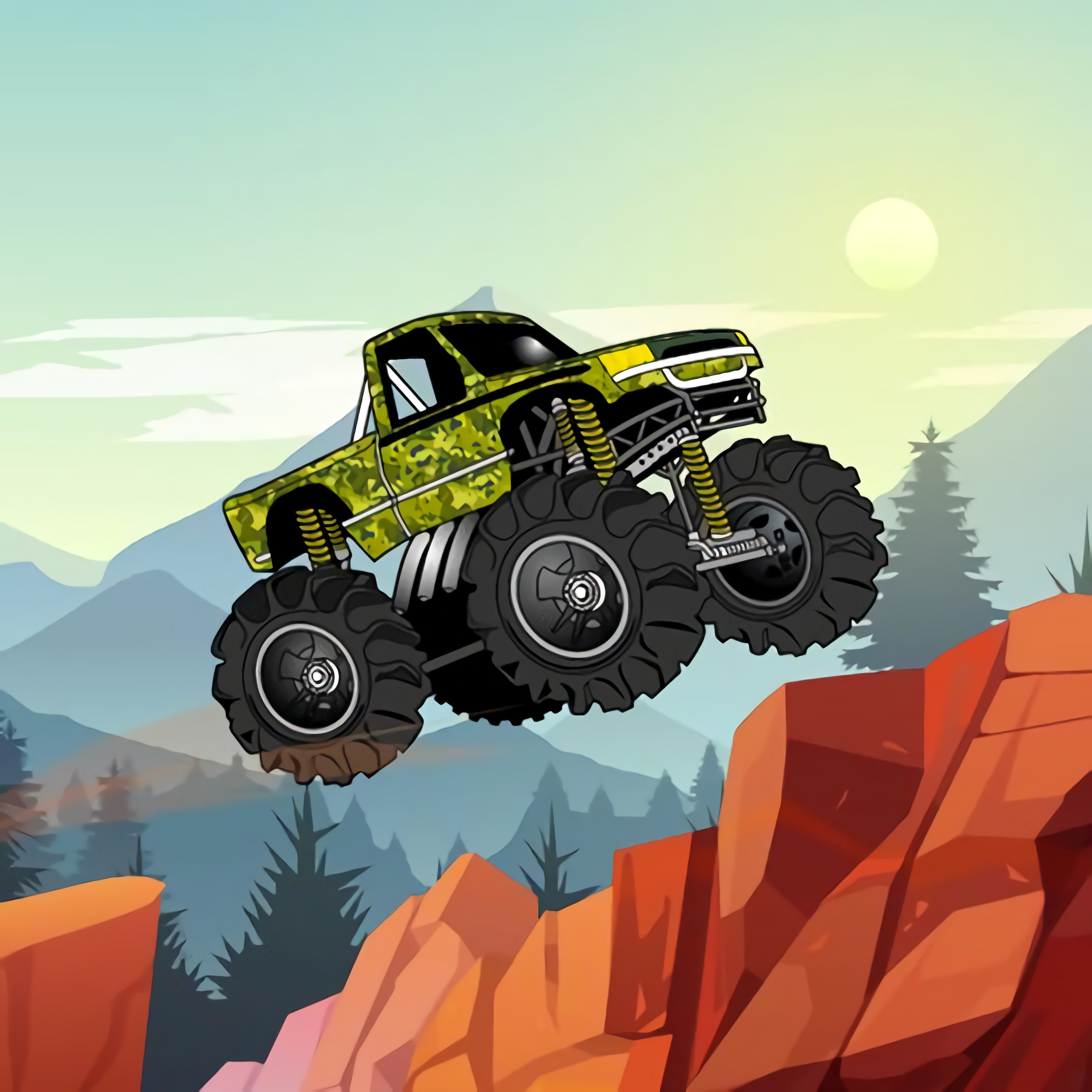 About game «Monster Truck 2D»
A monster truck-based obstacle course racing game is called Monster Truck 2D. Click on the car below to choose a certain model and color of the monster truck. Then, if you have enough money saved up, you can upgrade your car here. Click the arrow on the right, followed by the level number. To finish the level, you must operate a vehicle to the goal. You'll need to drive down steep inclines, scale parked cars, scale trailers, and jump from trampolines. In general, you're in for an amazing ride. Try to keep the car from rolling over. Health is lost, as seen by the bar in the top right corner. collect money. Show off your outstanding driving skills and do a range of crazy stunts to wow the crowd.
You will have a blast playing this game, we promise! Many individuals all over the world are simply obsessed with off-road racing. However, putting it into practice in real life requires a lot of work. No nation even has suitable locations for it. You can play it online because of this! Good fortune and have fun!