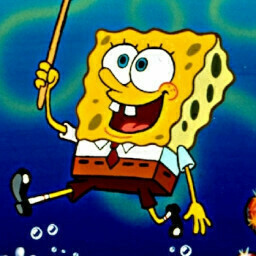 About game «Sponge Bob Endless Run»
Since SpongeBob is not accustomed to being sedentary and is constantly looking for excitement, it is hoped that the adventures will not be forgotten. Bob spent a lot of time considering his options but couldn't think of anything better than leaping on jellyfish, especially because many jellyfish have a favorite food that Bob cannot picture his existence without. Of course, these are Krabby Patties, and we will now assist him in gathering as many as possible!
How can you avoid getting burned by the jellyfish while collecting all the Krabby Patties? It is better to leap onto each jellyfish's back. However, you must exercise the utmost caution to avoid missing and plummeting to the ground. SpongeBob won't perish if he falls, but since it's challenging to climb back up to the top and jump down again afterward, it's best to calculate the jumps ahead of time to avoid making a mistake. However, we neglected to collect the Krabby Patties, the reason for this adventure's beginning. Have fun!