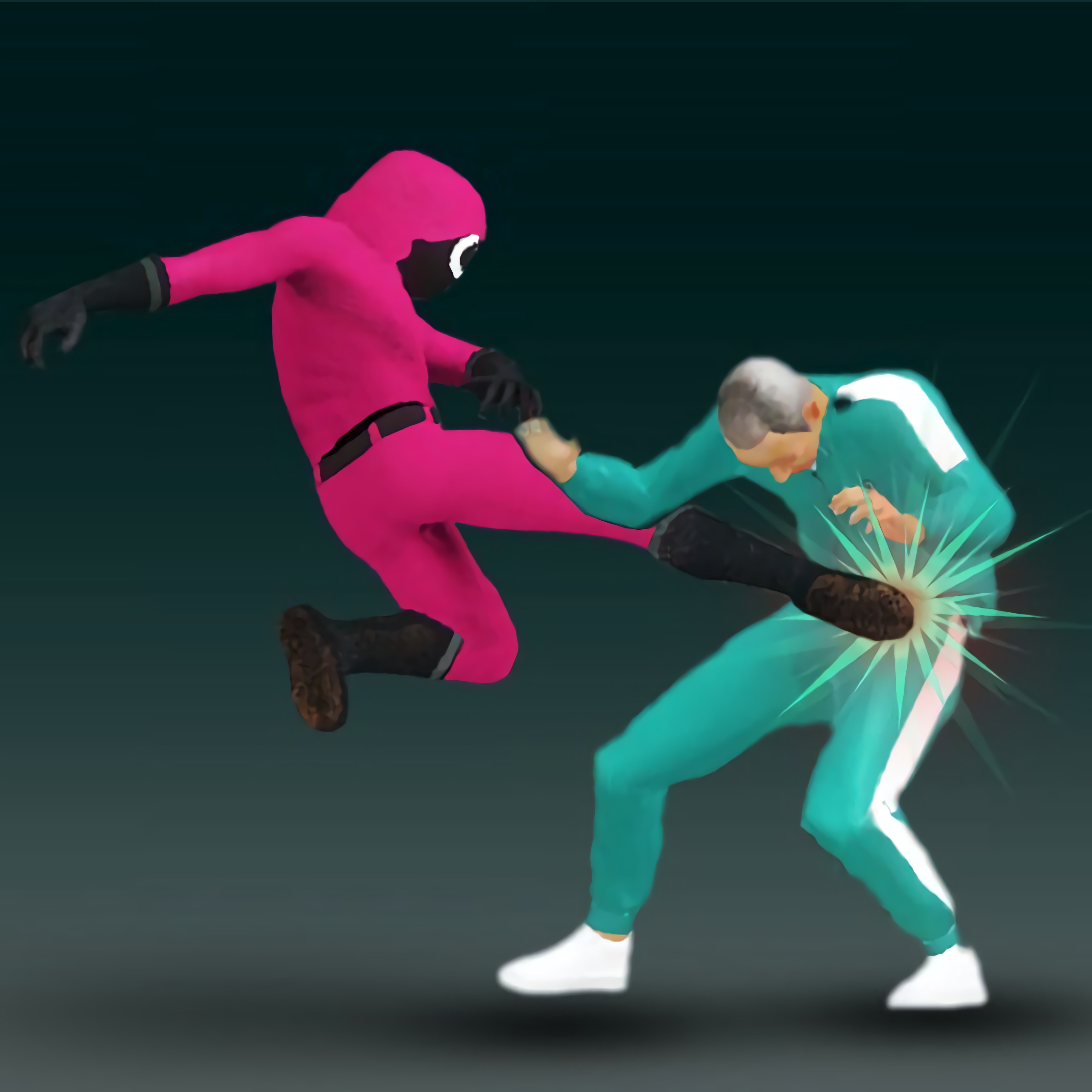 About game «Squid Fighter»
The game of squid is represented by red and green costumes, a large doll, and several degrees of missions. However well you prepare, your chances of victory will still be slim. Even if the player survives the test without dying, there will still be a guard waiting for him who can complete any unfinished business from the platform, field, or any other location in the game. One of the gamers did manage to get away, but security caught up with him, so you now have to work with the guard to use bodily violence to bring the fugitive to justice.
Everyone will eventually engage in combat using their fists and legs since, of course, no one will give up on their own. Who, however, will win the match? The game offers two game modes; in one, you can fight a friend directly, while in the other, you fight a computer. There is no need to describe what Squid Game is to you because you already understand why winning this game is crucial. Due to the lack of any regulations, this boxing will be strange. Try to endure. Good fortune!